Whitney Houston Death Certificate Released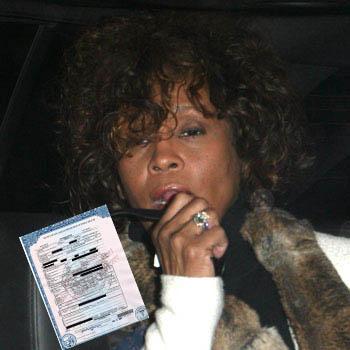 Whitney Houston's death certificate has been released, but the official cause of death will remain a mystery for the time being.
The 48-year-old singer died on February 11, 2012, but other than that there were no revealing details listed. Whitney's occupation is listed as "entertainer" which she did for 33 years and her next of kin is listed as her daughter Bobbi Kristina.
DOCUMENT: Read Whitney Houston's Death Certificate
Article continues below advertisement
Whitney passed away on Saturday afternoon after she was found unconscious and unresponsive in her hotel room at the Beverly Hilton.
Her cause of death is listed as "deferred" pending further investigation, and the toxicology results are expected in a few weeks.
Whitney's funeral will be held Saturday, February 18 at Newark's New Hope Baptist Church and she will be laid to rest at the Fairview Cemetery in Westfield, New Jersey, the same cemetery as her father.
Officials Subpoena Whitney Houston's Medical Records & Prescriptions