Exclusive
Whitney Houston's Preliminary Autopsy Results Are In, Sedatives Found In Her System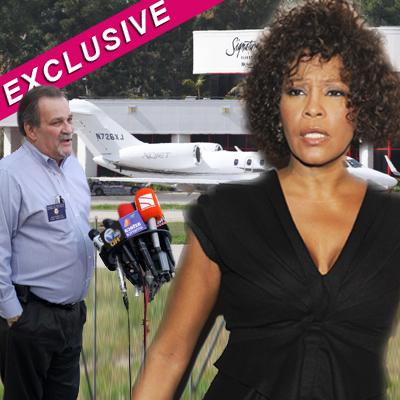 Article continues below advertisement
PHOTO: Crime Lab Van At The Beverly Hilton Hotel
The Bodyguard star tragically passed away on Saturday, after she was found unconscious and unresponsive in her bathtub at the Beverly Hilton. The Grammy Award winning singer was declared dead by paramedics at the iconic hotel at 3:55 p.m. PST. She was 48.
"The preliminary results indicate that there were benzodiazepines present in Whitney's system," a law enforcement insider tells RadarOnline.com. "The final toxicology results will reveal the specific sedative(s) that she ingested, and the level. Those final toxicology results should be in later this week.
"Toxicology testing and results don't take 4-6 weeks to come back. Look at how quickly toxicology screening tests are done in hospital emergency rooms when someone comes in with an overdose. The Coroner and the Beverly Hills Police Department have placed a security hold on the case, so it will be a few weeks before the results are revealed publicly."
As RadarOnline.com previously reported, Xanax, Lorazepam, and Valium were found in Houston's hotel room.
MORE ON:
Beverly Hilton Hotel
Article continues below advertisement
Two days before Houston died, she left the Hollywood nightclub Tru, appearing disheveled and had blood running down her leg. Houston's friend, and fellow singer Kelly Price told CNN on the red carpet at the Grammys that Whitney had been drinking champagne during the course of the evening.
In a 2009 interview with Oprah Winfrey, Houston admitted that she had been to rehab several times, and expressed sorrow over Michael Jackson's death. On February 16, at 9 p.m., Winfrey's fledgling network OWN will air "Remembering Whitney: The Oprah Interview," which will feature Houston's full length interview. Oprah will also "reflect on her personal memories of the iconic superstar and shares with fans the magic of a musical icon gone too soon," a press release from the network said.