'I'm Not Gonna Complain, I Am Thin': Bethenny Blows Off 'Skinny Shaming' Remarks On 'WWHL'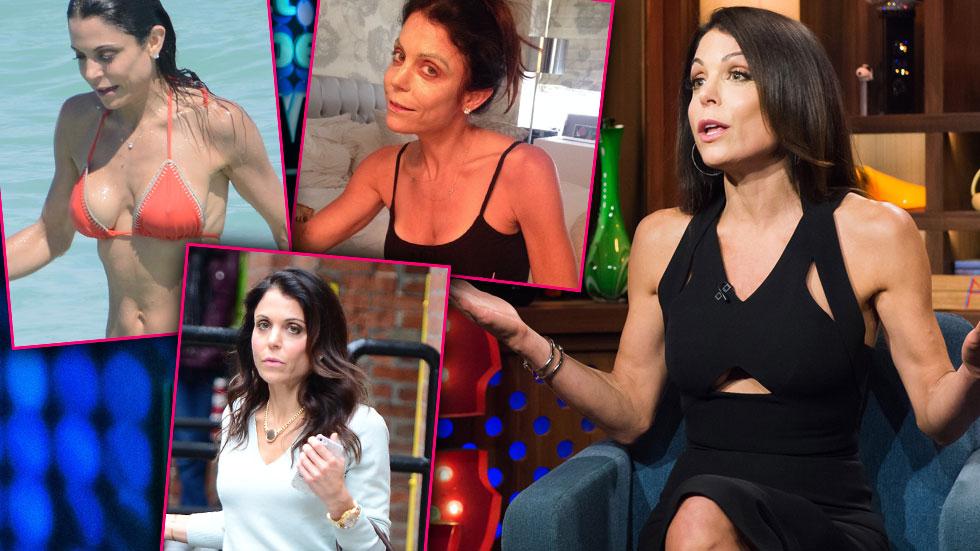 Bethenny Frankel said she's happy with her thin figure, as recent rumblings have led her to step on a scale on TV, and snap at a critic with a searing Twitter rant.
The Real Housewives of New York City star, appearing on Tuesday's Watch What Happens Live, touched on the admittedly "very, very sensitive" topic in response to Botched star Dr. Terry Dubrow's remark on Monday's show that he'd like to "feed her a little bit" -- and she responded calling him a "fame-hungry dumbsh*t."
Article continues below advertisement
Bethenny, looking stunning in a black skirt, eased her stance on Dubrow, telling host Andy Cohen that "he didn't mean" any ill will with his "joke," before making clear she's very comfortable in her skin.
Bethenny's Shocking Divorce Confessions In New Book: 'I Sometimes Get Grouchy, B*tchy, Mean'
"There's been a whole thing lately with skinny shaming -- Kelly Clarkson with body shaming, and then Giuliana Rancic ... I'm not gonna be all, 'Oh God, people think I'm skinny, woe is me, why me, why me?' I'm not ready to get on that bandwagon."
Watch the video on RadarOnline.com
The Real Housewives star said while she feels "people who are overweight have a reason to be sensitive about it" with society's standards, she doesn't feel the need to grouse about the endless speculation over her delicate frame.
"I'm not gonna complain, I am thin," she said. "I have a brand called Skinnygirl and it's ok."
As RadarOnline.com previously reported, Bethenny's figure has come under heavy scrutiny lately, leading her to step on the scale on an Access Hollywood broadcast in hopes of quieting her critics. Last summer, she took a good deal of flak after posting a photo in which she was wearing her 4-year-old daughter's pajamas.