Too Skinnygirl? Bethenny Frankel Gets On The Scale To Silence Weight Critics — See Her Real Number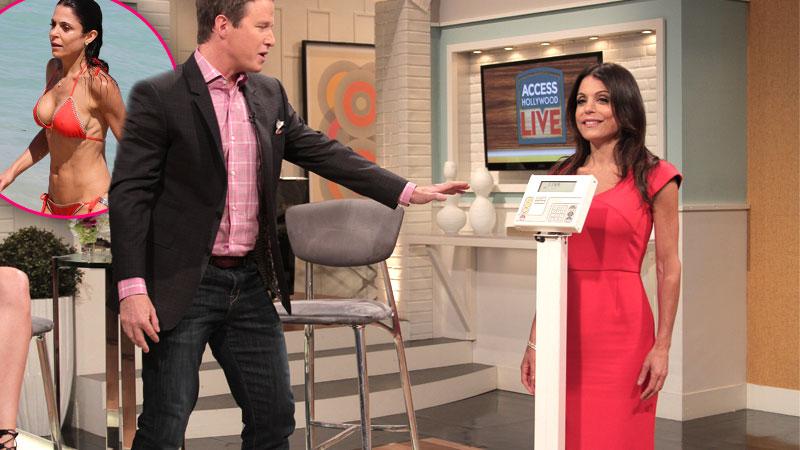 Bethenny Frankel is fighting back against her weight critics by getting on the scale once and for all to set the record straight about her weight, and RadarOnline.com has the video!
The 44-year-old Real Housewives of New York City star took the weight challenge on Access Hollywood while wearing a short red dress and heels. She has been routinely taken to task for her skin and bones looks lately, especially when she's been in a bikini, but the reality show veteran is not afraid to show off what number the scale will show.
Article continues below advertisement
And Frankel's weight is…
114.4 pounds!
"Her weight is a non-issue," host Billy Bush said, coming to her defense. "She gets a lot of flak for being too thin."
But according to the Body Mass Index, 5'7" Frankel is decidedly "underweight."
Check out the video of Frankel fessing up about her weight and watch her go head-to-head with Real Housewives of Beverly Hills star Lisa Rinna about her freshman season in the franchise.
MORE ON:
Real Housewives of Beverly Hills
See what other Housewives are Tweeting right now: