Bethenny On The Warpath! Frankel Slams Housewives Hubby As 'Fame-Hungry' After He Says He'd Like To 'Feed Her'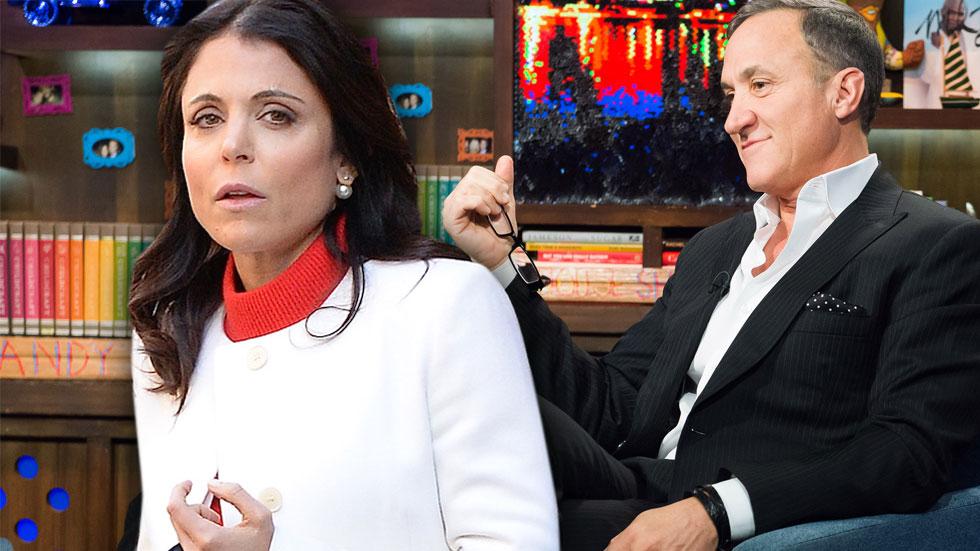 Bethenny Frankel ripped Dr. Terry Dubrow as a "fame hungry" "dumbsh*t" Monday, after the plastic surgeon hit a nerve saying he'd like to "feed her a little bit."
The socialite took aim at Dubrow -- husband of Real Housewives of Orange Country star Heather Dubrow, and star of E!'s plastic surgery reality show Botched -- jabbed at her when asked, on Monday's Watch What Happens Live, which Real Housewives star he would want to help fix up on his show.
Article continues below advertisement
Dubrow set his sights on the prominent Real Housewives of New York City star, needling her about the already-sensitive issue of her weight.
"I would put on Bethenny and just feed her a little bit: She looks amazingly pretty and natural, but just a little skinny girl for me," Dubrow said, with no pun intended.
Watch the video on RadarOnline.com
When host Andy Cohen challenged Dubrow his that his own wife Heather also has a lean frame, Dubrow countered, "I think my wife has a little more muscularity going."
The Skinnygirl entrepreneur took to Twitter to shoot back after the unflattering remarks, asking "Who is dr dubrow & what happened?"
She continued painting Dubrow as attention-hungry, commenting, "So he's a 'rich, busy & successful' M.D. using his wife's reality show to comment on me because he's bored? Irrelevant? fame hungry? Needs $?"
Even Bravo boss Cohen didn't escape unscathed, as the Big Apple beauty wondered if the host was stirring it up while "pretending it was innocent" to ask the pointed question in the first place.
As RadarOnline.com previously reported, Bethenny has come under increased scrutiny for her weight as of late, causing her to step on the scale on an Access Hollywood broadcast in hopes of quieting her critics. She took a good deal of flak last summer after posting a photo in which she was wearing her 4-year-old daughter's pajamas.
Revealed