'RHOC's' Heather And Terry Dubrow Reveal Their Plastic Surgery Secrets: He's Operated On Her — And Himself!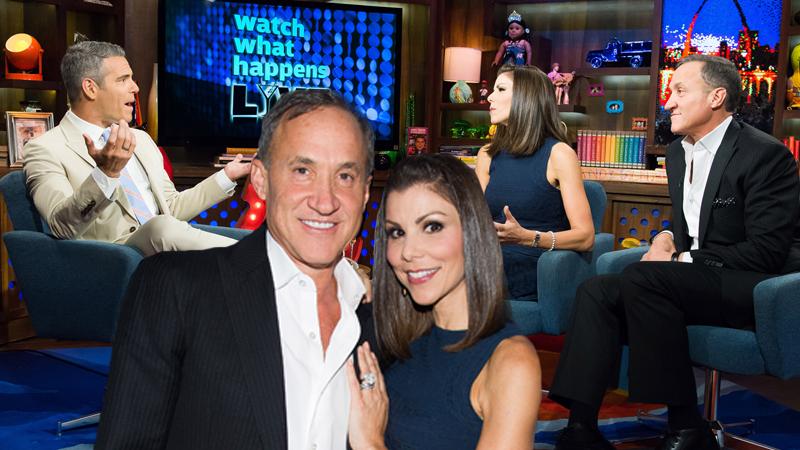 Article continues below advertisement
The TV housewife, 45, has given birth to their four children; an umbilical hernia, in which your belly button pops out due to weakness in the muscles around it, can occur after pregnancy.
But that's not all Heather has had done: She told Cohen, "And I get Botox and I get some Sculptra when I get really thin."
Sculptra is an anti-aging facial injection that causes the skin to thicken and hide fat loss.
Later on the Bravo talk show, Terry admitted he's had a lot of plastic surgery himself: "I've had lasers, fillers, some CoolSculpting . . . I've had it all."
Heather chimed in, "He did CoolSculpting to himself!"
Terry explained, gesturing to the right side of his body, "Yeah, I did it on one side, just to see if it worked, you know, when they freeze the fat off."
But the plastic surgeon said his self-surgery with CoolSculpting (an alternative to liposuction) didn't work: "It just caused great pain for three months."
Article continues below advertisement
Heather sighed, "And I had to hear about that."
Cohen said a fan wanted to know why Terry never wears gloves during his pre-op examinations on his show Botched, in which he fixes plastic surgery gone bad with colleague Dr. Paul Nassif.
"I'm just touching their skin; there's no open wounds, there's no infection to spread," Terry shrugged.
Then, the Dubrows, who have been wed for 15 years, revealed what drives them crazy in their marriage.
While passing a breast implant back and forth, Heather smiled about one of Terry's annoying traits: "He watches himself on Botched over and over and over."
As the audience howled with laughed, Terry admitted, "Yeah, I do do that."
Heather also revealed, "We have now started watching Keeping Up with the Kardashians to see the Botched promos."