Exclusive
Dr. Terry Dubrow Defends His Relationship With 'RHOC' Star Wife Heather: Every Marriage Has 'Bickering!' PLUS Why She Won't Appear On His New Reality Show 'Botched'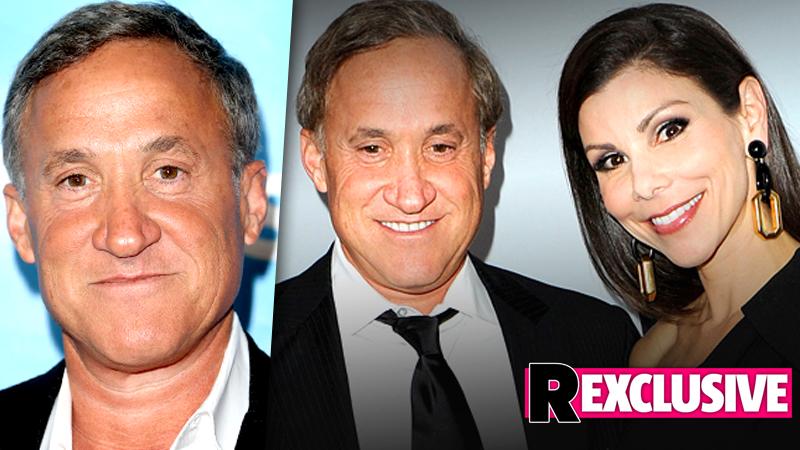 Article continues below advertisement
The father of four also suggests that editing on the Bravo show may paint a more dramatic picture of his union.
"If we spend 20 hours being happy and two minutes bickering, if the bickering is funny or interesting, that's going in!" he explains. "Getting along is boring for Housewives."
While Terry and the children are often featured on his wife's series, he says Heather, 45, won't be making a cameo on "Botched," which features the reality star and his close friend and fellow plastic surgeon, former Real Housewives of Beverly Hills star Dr. Paul Nassif, repairing new patients' horrendous past surgeries.
PHOTOS: The 'Real Housewives' Hall Of Shame — 18 Bravolebrities Who Said Cheese For Their Mug Shots!
"You will not see Heather," he reveals, explaining that his personal life just doesn't fit into the show's theme. "Why would she come into our medical practice? She does show up to my office to say hi and give me a little kiss, but she never accompanies me in a clinical setting with my patients."
Heather, however, "is very supportive of the show," he gushes. "She's super organized and super smart. She has to hold all these balls in the air. Sometimes if I'm silly, she feels one of the balls may drop!"
Article continues below advertisement
Terry admits that sometimes his "silly nature" clashes with her more "focused" demeanor.
"I have a serious job, but I'm a silly guy. I had kids when I was a little bit older, so I'm half-way between a dad and grandpa. Grandparents are silly and easy-going," the 55-year-old explains. To avoid fights, "I try not to have the first thing out of my mouth be a joke when Heather is talking about certain subjects!"
To see Dr. Dubrow and Dr. Nassif act silly and perform extraordinarily challenging surgeries, watch the "Botched" premiere on Tuesday, June 24 at 9 pm ET on E!. Beginning June 29, the show will move to Sundays at 10 pm ET.