Way Too Skinnygirl? Bethenny Frankel Posts Alarming Photo Of Her Skinny Self On Instagram – Take A Look At Her Thin Frame!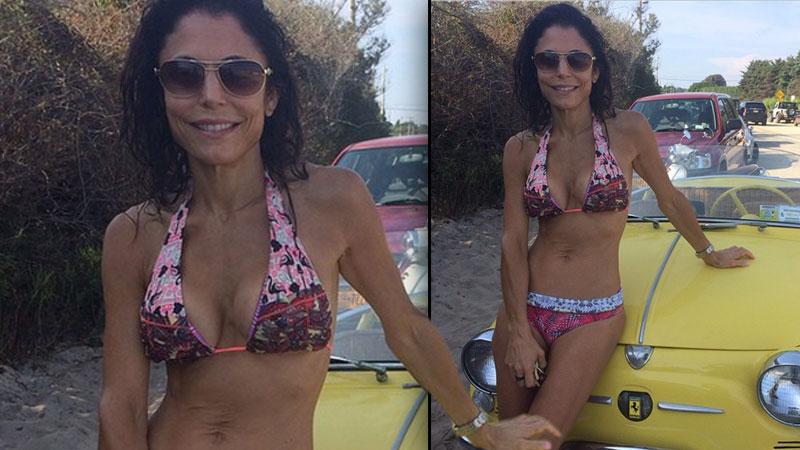 "Skinnygirl" has taken on a whole new meaning in Bethenny Frankel's latest Instagram post.
The liquor mogul posted a photo of herself sitting on top of a classic Ferrari. But instead of fans noticing the antique car, Instagram users took the opportunity to attack the reality star for her weight – or lack thereof.
User johnathantravis commented, "You should probably eat! You look sick #WayToSkinnyGirl," while another user, emmhinman wrote, "Literally skin and bones…"
Article continues below advertisement
But the scathing comments don't stop there. One commenter even took on those who defended the former talk show host by writing, "This isn't a healthy look and the profuse compliments are pretty strange, honestly."
As RadarOnline.com previously reported, this isn't Frankel's first time causing a controversy on the picture-sharing platform. She also posted a photo of herself wearing her 4-year-old daughter's pajamas, which led to more scathing comments about her "Skinnygirl" appearance.
Not only did she face criticism for that photo, a nationally recognized parenting and mental health expert also told RadarOnline.com exclusively that Frankel probably posted the photo as a PR stunt.
"The picture can appear to be alarming. I am not surprised that people would think that she is putting out the wrong message to the world about body image," Dr. Sue Cornbluth, who has never treated the star or her daughter, told RadarOnline.com.
"My advice to Bethenny Frankel is to (1) have a conversation with her daughter about healthy body image and (2) be more careful about what she posts online."
Do you think Bethenny Frankel looks too skinny? Sound off in the comments below…