Skinnygirl Problems: Bethenny Frankel Responds With Another Picture And This Time The Clothes Are Too Big! See The Mogul's Picture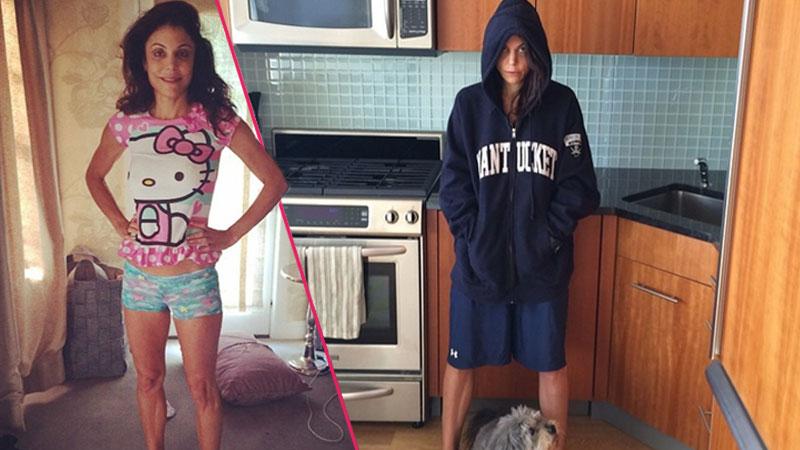 After posting a picture wearing her 4-year-old daughter's pajamas, Bethenny Frankel has fired back at all the haters with yet another photo – this time wearing clothes that are too big for the Skinnygirl.
The liquor mogul snapped a picture of herself wearing an oversized sweatshirt, gym shorts and men's slippers. Although there's no caption on the photo, Instagram users expressed their feelings about the response – and they're supportive!
Article continues below advertisement
User @10sluver wrote, "You're a magnificent person don't ever feel bad for things others may get upset about. Obviously some people don't have a sense of humor. #GoBethenny."
The talk show host received a lot of love from her followers, with user @missreckless704 writing, "Lol I love you #LetsGiveThemSomethingToTalkAbout."
But Frankel's outfit choice – the men's shoes in particular – weren't overlooked by users. Instagram user @courtneylipowski pointed out the obvious with her comment that reads, "Now ppl r going to talk about who ur man is... Ppl need to worry about themselves."
So, Radar readers, do you think the clothes belong to Michael Cerussi? What do you think about Frankel's picture?
Sound off in the comments below!