Rude! Bethenny Frankel Boozes, Disses Fan In Celebratory Dinner With Boyfriend Michael Cerussi III After Custody Settlement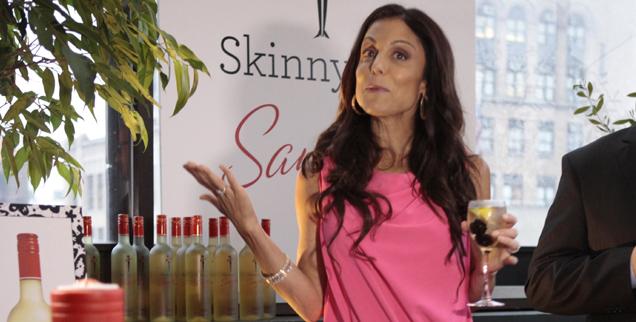 Skinny Girl's gone wild!
Just days after settling the nasty custody battle over her young daughter, Bethenny Frankel celebrated the truce with a boozy, sloppy outing opposite boy toy Michael Cerussi III.
According to the New York Post, the former Real Housewives of New York star and Skinny Girl cocktails founder, 43, and her financer boyfriend, 34, downed drinks for three hours at Sonny's Soda Shoppe at the Mondrian Soho hotel in New York, and by 11 PM, were "pretty wasted," an onlooker tells the paper.
Article continues below advertisement
Much to fellow partygoers' dismay, the boozy duo "were all over each other," the onlooker adds. "Michael was grabbing her and groping her."
In addition to creating a scene, Frankel, alleges the source, lashed out at a female fan who dared to approach her at the rooftop hot spot.
"Some girl tried to say hi to Bethenny, and she put her hand in her face and was like, 'Ew,'" claims the insider.
Frankel and estranged husband Jason Hoppy, 43, finally settled their messy dispute on June 4, agreeing to share custody of 4-year-old daughter Bryn.