Beware Bethenny: Frankel Gets Seal Of Approval From New Boyfriend's Mom, But His Friends Nicknamed Him 'American Psycho'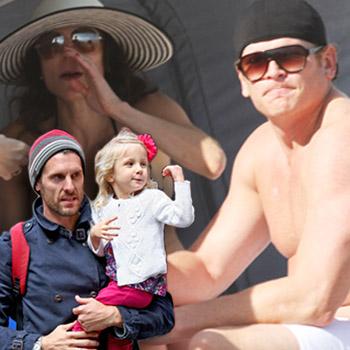 Bethenny Frankel seems quite smitten with her new boyfriend and while his mother has gushed to about their "happy" relationship, the reality star should be warned that his friends have nicknamed him "American Psycho" after the diabolic fictional character.
"I am so happy for them, and everything is going well," Michael Cerussi III's mom, Kathryn, told the magazine about her son's budding romance with Bethenny.
Article continues below advertisement
The pair were first spotted together at the beach in Miami but sources have told the magazine that the 34-year-old has quite the wandering eye.
"If Bethenny thinks Michael is serious about her or even wants to get into a relationship, she is in for a shock."
Ironically, Michael's pals have nicknamed him American Psycho, because his lifestyle resembles that of Christian Bale's egomaniacal, womanizing character in the film of the same name (minus the homicidal tendencies, of course).
"All Mac cares about is wild parties and seducing women," says the pal. "He goes out three to four nights a week and works out at the gym six days a week. Everything about him screams luxury, from his expensive clothes, his facial cream and haircuts to his car and property."
For more exlusive details about Bethenny's new beau, the jealousy that is already a part of the relationship and how they really met pick up the latest issue of Star magazine on newsstands Thursday.