'Kill me now. Immediately': Producer Scott Rudin In Agony Over Working With Angelina Jolie On 'Cleopatra'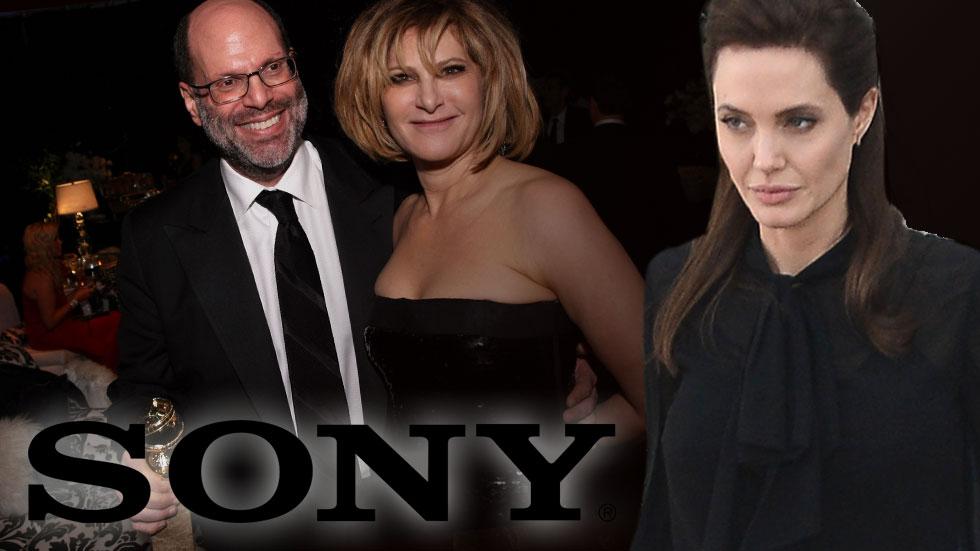 Article continues below advertisement
At various points in the discussion, Rudin would privately email Pascal with jabs at the Oscar-winner.
As RadarOnline.com previously reported, Rudin, in earlier leaks, said he believed Cleopatra amounted little more than a vanity project for Jolie, and a potentially "career-defining debacle" for he and Pascal should they green-light the costly film.
In one instance, he wrote, "There is no movie of Cleopatra to be made" and that it was a byproduct of Jolie's "rampaging spoiled ego."
As the search for a director proved to be a tough task — Jolie's primary choice, Martin Scorsese, was unavailable — an enthusiastic Jolie emailed Rudin and Pascal to tell them she was still weighing options as to who should direct the film.
Rudin then removed Jolie from the email chain and told Pascal, "Kill me now. Immediately."
Later, the Hollywood executives decided a better path to take would be to revise the film from the Taylor remake to the Shakespearian-themed Antony and Cleopatra, with the idea of casting Benedict Cumberbatch, Michael Fassbender or Tom Hardy as a leading man to work with Jolie.
Article continues below advertisement
When Jolie balked at the idea, saying she thought they should stick to the initial project, Rudin wrote privately to Pascal that Jolie was "seriously out of her mind."
When the diplomatic Pascal suggested a meeting -- saying, "I think we need an in person long conversation the three of us" -- Rudin made clear it was the last thing in the world he'd want to do.
"Nooooooo noooooo noooooo please! Not a meeting!" he wrote.