Exclusive
SONY Exec Amy Pascal's Job 'In Jeopardy' After Racist Obama Jokes Exposed In Email Hack — Emergency Board Of Directors Meeting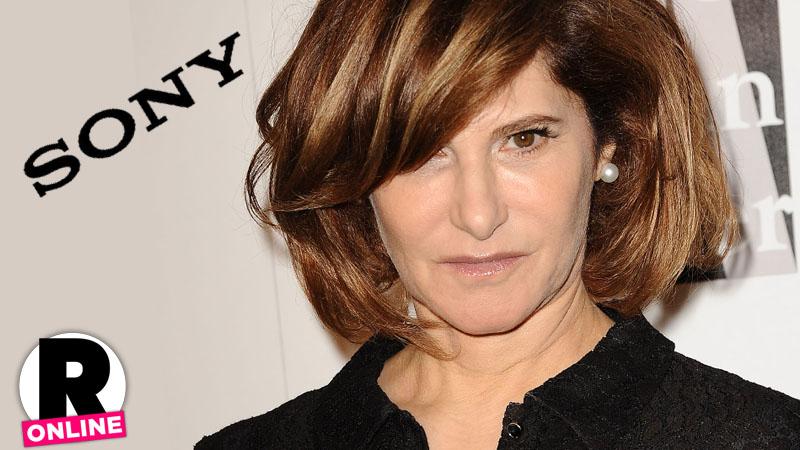 The fall-out from the explosive SONY email hack continues today as RadarOnline.com has learned SONY Pictures Co-Chairman Amy Pascal could soon find herself out of a job. According to insiders, the Japan-based company will hold an emergency meeting with the board of directors regarding her future with the company.
The board of directors has already had "informal talks over the phone, but a emergency meeting is scheduled to take place in the next several days," an insider told Radar.
Article continues below advertisement
"Support for Amy by the board has never been at a lower point. Already under pressure from slumping movie ticket sales, Amy's job was already in jeopardy."
"The board could force Amy's removal quickly by a vote," the source said. "Even though the e-mails were private, the racist comments made by Amy about President Obama are a public relations nightmare. The comments have become a huge distraction."
The shocking Obama exchange came as Amy Pascal quizzed producer Scott Rudin on advice regarding what she should ask the president about at a political fundraiser DreamWorks Animation bigwig Jeffrey Katzenberg was putting on — or, as she called it, "This stupid Jeffrey breakfast."
Rudin suggested Pascal ask the president if he would "like to finance some movies," at which point Pascal not-so-subtly brought race into the discussion.
Article continues below advertisement
"Should I ask him if he liked DJANGO?" said Pascal, referring to Quentin Tarantino's slavery-themed spaghetti western, Django Unchained.
Rudin chipped in with more, suggesting Obama liked "12 YEARS" — short for another film about slavery, 12 Years A Slave.
After the emails were made public, both Rudin and Pascal immediately apologized.
Pascal said in a statement Thursday that she hoped to continue working with the company.
What's more, behind the scenes, "Amy has been calling actors including George Clooney and Brad Pitt to explain her actions, hoping to get their public and private support," the insider said. "Amy has made a lot of enemies during her tenure at SONY, and the sharks now seem to be circling, smelling blood in the water."