Hollywood Producer Apologizes After Racial Jokes About President Obama Leak To Public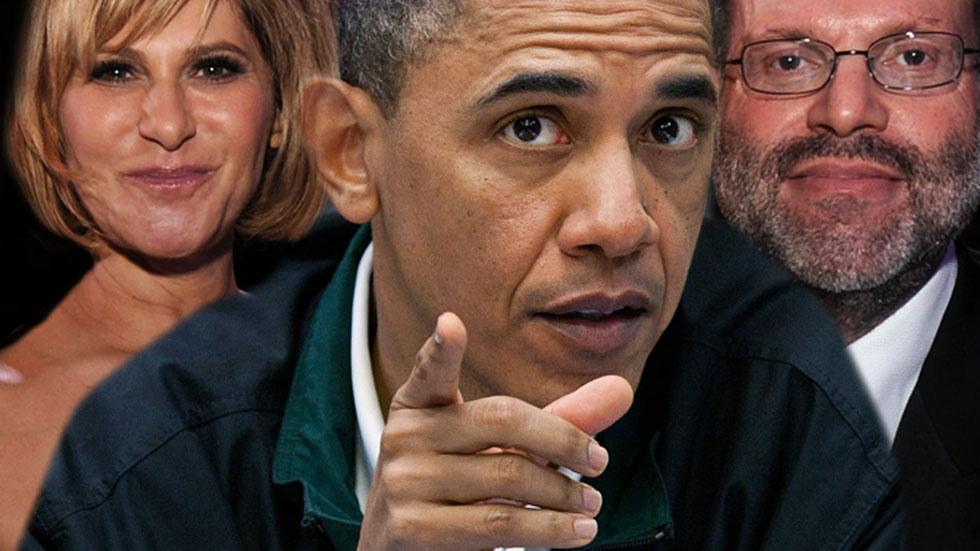 Producer Scott Rudin and Sony co-chairman Amy Pascal yuk it up with uncomfortable racial humor about President Barack Obama in the latest leaked emails from Sony, which Rudin promptly apologized for Thursday.
As we previously reported, Rudin dubbed Angelina Jolie a "minimally talented spoiled brat" in another eyebrow-raising exchange with Pascal, one of many internal emails that have publicly surfaced in the wake of the studio's massive security breach.
Article continues below advertisement
The Obama exchange came as Pascal quizzed Rudin on advice regarding what she should ask the president about at a political fundraiser DreamWorks Animation bigwig Jeffrey Katzenberg was putting on — or, as she called it, "This stupid Jeffrey breakfast."
Rudin suggested Pascal ask the president if he would "like to finance some movies," at which point Pascal not-so-subtly brought race into the discussion.
"Should I ask him if he liked DJANGO?" said Pascal, referring to Quentin Tarantino's slavery-themed spaghetti western, Django Unchained.
Rudin chipped in with more, suggesting Obama liked "12 YEARS" — short for another film about slavery, 12 Years A Slave.
Pascal continued throwing out film titles with black actors, writing, "Or the butler. Or think like a man?"
Rudin wrote, "Ride-along. I bet he likes Kevin Hart." (Ironically, Hart caught flak in a separate leaked email from Sony exec Clint Culpepper, who called the comic actor a "wh*re" for making a financial demand.)
Article continues below advertisement
Undoubtedly feeling the heat, Rudin apologized for his admittedly "thoughtless and insensitive" remarks in an interview with Deadline Thursday.
"Private emails between friends and colleagues written in haste and without much thought or sensitivity, even when the content of them is meant to be in jest, can result in offense where none was intended," the producer told the outlet. "I made a series of remarks that were meant only to be funny, but in the cold light of day, they are in fact thoughtless and insensitive — and not funny at all.
"To anybody I've offended, I'm profoundly and deeply sorry, and I regret and apologize for any injury they might have caused."
The leaked emails, dated between Feb. 27 to Nov. 19 of 2014, have been linked to an outfit calling itself Guardians of Peace, which has been implicated in hacking into and subsequently leaking Sony's classified information, internal emails and upcoming films over the past few weeks.