Sony Cancels Christmas! Pulls Plug On Holiday Debut Of 'The Interview' After Terror Threats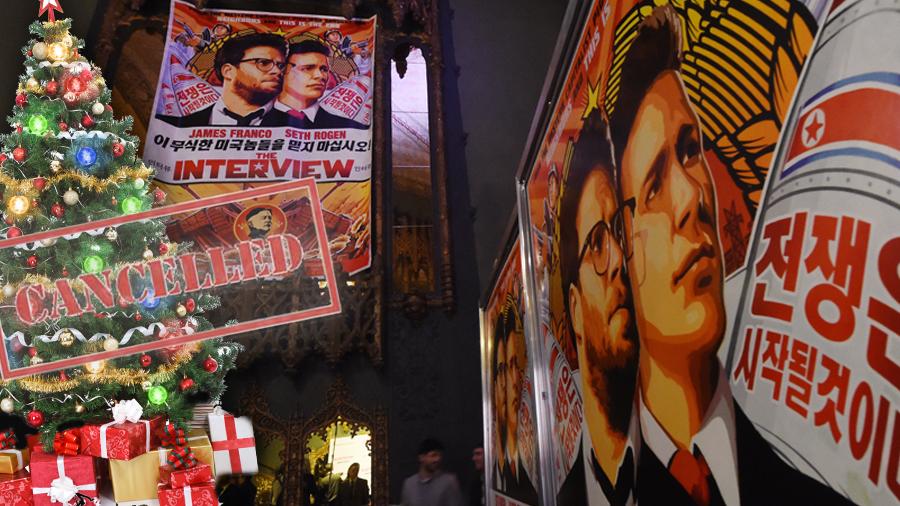 Sony Pictures Entertainment has decided to pull the plug on its planned Christmas day debut of their scandal-plagued new movie, The Interview.
The decision comes with some harsh words from Sony executives to the hackers who have put the studio into a tailspin.
"Those who attacked us stole our intellectual property, private emails, and sensitive and proprietary material, and sought to destroy our spirit and our morale — all apparently to thwart the release of a movie they did not like," a statement reads of the film about two journalists, played by Seth Rogan and James Franco, who the CIA hires to assassinate North Korean dictator Kim Jong Un.
Article continues below advertisement
"We are deeply saddened at this brazen effort to suppress the distribution of a movie, and in the process do damage to our company, our employees, and the American public," it continues. "We stand by our filmmakers and their right to free expression and are extremely disappointed by this outcome."
As RadarOnline.com reported, hackers made terrifying threats this week against theaters that show The Interview.
"The world will be full of fear," the criminals' sinister message stated. "Remember the 11th of September 2001. We recommend you to keep yourself distant from the places at that time. (If your house is nearby, you'd better leave.)"
There is now speculation that Sony plans to release the movie online instead.