Molly's 'Pretty Great!': Andy Cohen Brags Of Drug Use To Howard Stern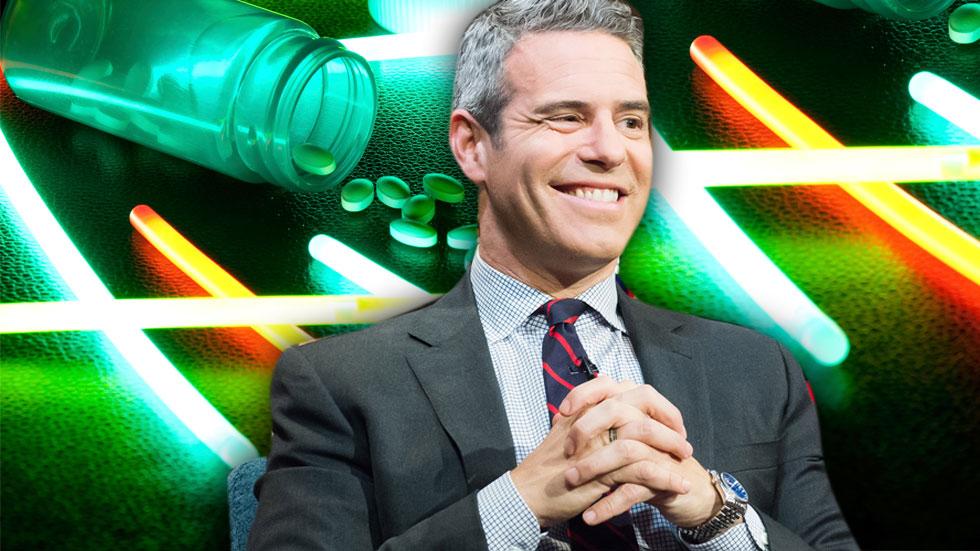 It's not just the crazy kids like Miley Cyrus going on and on about Molly.
The dangerous drug has a fan in Bravo's Andy Cohen, who admitted to dabbling in it, speaking with Howard Stern on Tuesday.
"Look — it's very dangerous, I'm not recommending it, I'm not advocating it," Cohen said, "but it's kind of great."
"Oh that was some put down of it!" Stern shot back.
Stern asked about a passage in his new book, The Andy Cohen Diaries: A Deep Look at a Shallow Year, where he admits to taking the drug.
Article continues below advertisement
"What I say is that I have taken Molly … Molly is the purest form of ecstasy," Cohen said, trying to differentiate the two.
"Ecstasy, which I haven't taken in many years, you have a terrible depression a day later, it's a whole meshugas," Cohen said, the latter a Yiddish phrase describing craziness.
Cohen said Molly is "pretty great," unlike its' predecessor.
The Watch What Happens Live host told the America's Got Talent judge he took it at a party, and did not get "touchy-feely" while under the influence.
"It's more about music and dancing and fun."
Watch the video on RadarOnline.com
youtube=https://www.youtube.com/watch?v=82Oz1I_w00A&w=420&h=315
Cohen's book, The Andy Cohen Diaries: A Deep Look at a Shallow Year, is in stores now. The Howard Stern Show airs weekdays on SiriusXM.