Giudices Sentenced In Fraud Convictions: Joe Gets 41 Months In Jail, Teresa Giudice's Sentence Pending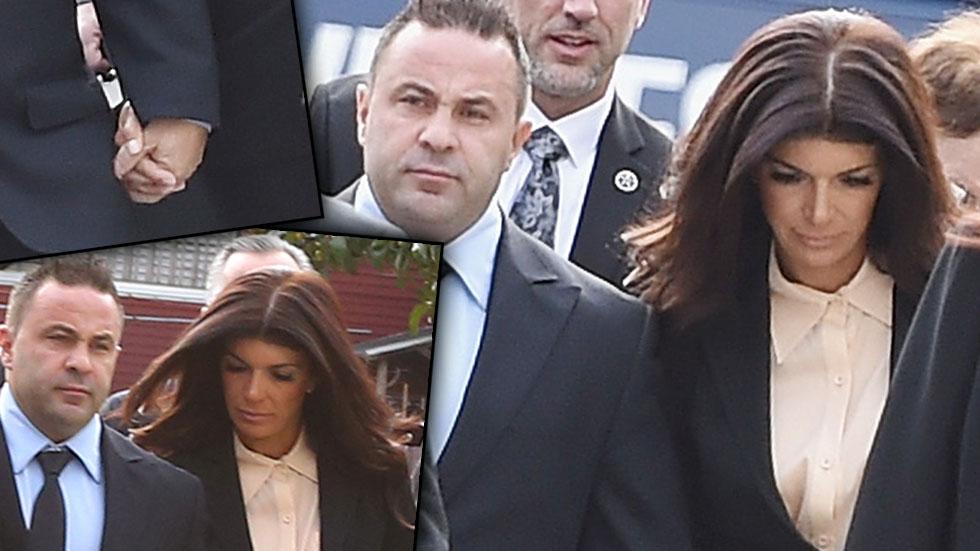 Article continues below advertisement
Per federal statutes, the 43-year-old Joe faced 37 to 46 months in custody, in connection with the conviction, while Teresa, 42, was on the hook for a sentence between 21 to 27 months.
Joe, in addition, entered a guilty plea to failing to file a tax return ten years ago, and admitted he failed to file taxes on $1 million in earnings between from 2004 until 2008. Joe also could be prone to deportation in connection with the conviction, as he was born in Italy, and brought to the states as a baby, never becoming an American citizen.
A source close to the Bravolebrities told Radar they spent a subdued Wednesday hoping for the best, and making contingency plans for the worst.
"Teresa … tried to not cry in front of her four daughters, but she couldn't help but shed a few tears," the source said. "It's not lost on Teresa that Wednesday could have been her final day of freedom for a very long time. And Joe knows the judge is likely to throw the book at him, and sentence him to at least three years in prison, too.
"There are hopes that if both of them are sentenced to jail, Joe will be allowed to serve his term first, so she can take care of the four kids, but in the worst-case scenario, that Teresa and Joe have to serve at the same time, her parents will become the temporary guardians of the girls."