Exclusive
Juicy Turns Greedy? New Outrage As Convicted Felon Joe Giudice Demands $30,000 To Do 'Real Housewives' Reunion Shows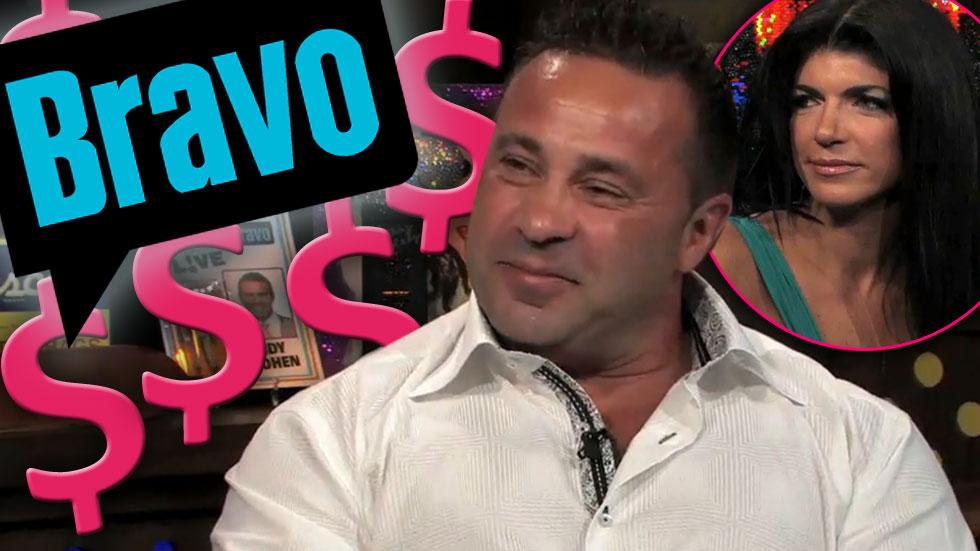 Joe Giudice is demanding Bravo pay him $30,000 to appear on the Real Housewives Of New Jersey reunion shows, RadarOnline.com is exclusively reporting.
Joe and his wife Teresa are expected to be sentenced in connection with their bankruptcy and fraud case on October 2, with the reunion taping just three days later.
But now, according to a RadarOnline.com source, Joe is trying to negotiate a deal around his potential sentencing that would force Bravo to pay him 30 Gs!
Article continues below advertisement
Joe is "hopeful that he wouldn't be remanded into custody on October 2, and will be given a date to turn himself in at a later time. After the Christmas holidays would be ideal.
"But being fully aware that Bravo needs both he and Teresa to appear on the reunion, Joe is demanding that he get $30,000," the source told RadarOnline.com.
And Joe has decided, "If Bravo doesn't want to pay him as much, he just won't be there," the source claimed.
"It actually would be a relief for Joe if he didn't have to appear on the reunion show, because it always involves so much drama."
Meanwhile, while the humiliation of being sentenced for bankruptcy fraud could be bad enough for Teresa, it turns out the reality star's plan to cash in after the proceedings by doing a paid interview with a celebrity entertainment show was dashed.
The plan was shot when Teresa was told that Bravo's Andy Cohen would be doing the first post-sentencing interview because she is contractually obligated to do it with him. So she'll miss out on a potentially big paycheck, the source said.
"Andy has the first right of refusal under Teresa's contract with Bravo…Obviously, Andy and Bravo know this will be ratings gold, and wouldn't pass up the chance to interview Teresa one-on-one, after she is sentenced on October 2," an insider previously told RadarOnline.com exclusively.
Teresa could be sentenced up to 27 months in prison, with husband Joe facing 47 months behind bars.