Exclusive
Exclusive: Teresa And Joe Giudice Throw A 'Stay Strong' Pre-Prison Party At New Jersey Club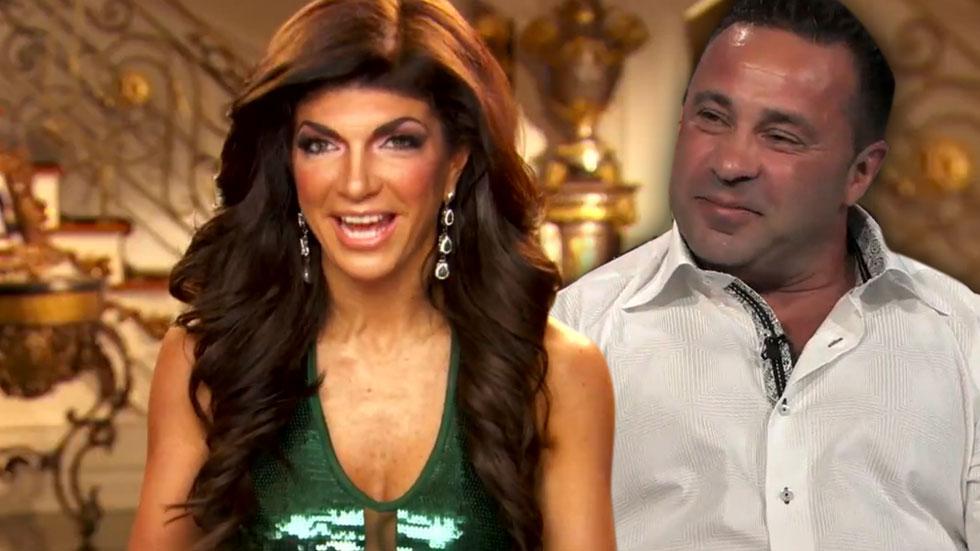 What does Teresa Giudice do before getting sentenced to possible prison time? She hits the club!
RadarOnline.com can exclusively report that the Real Housewives of New Jersey star and her husband, Joe Giudice, hosted a "Stays Strong" party at Pure Lounge in Parsippany, New Jersey, over the weekend.
The couple, who will be sentenced in their fraud case on Thursday, were both in great moods and didn't seem to have any cares in the world.
Article continues below advertisement
The Giudices joked around with their friends and family as they ate cake and celebrated their last days of freedom.
Teresa, 42, will be sentenced on Thursday and she faces a maximum of 35 years in prison after pleading guilty to four counts of fraud.
And as Radar exclusively reported, convicted felon Joe, 42, awaits sentencing in his fraud case with his wife. He is also in the final stages of negotiating a plea deal in another case over a forged driver's license case, which will involve spending time behind bars.
Joe is accused of fraudulently using his brother's marriage and birth certificates to obtain a fake license in 2010, after his own was suspended.
Now, "Joe is in the final stages working out a plea deal with the courts in the forged driver's license case," a source told Radar. "He will be allowed to serve time behind bars concurrently with time in the fraud case."
Was throwing a party an appropriate thing for Teresa and Joe to do before facing possible prison time? Share your thoughts in the comments.