Exclusive
Arrivederci! Joe Giudice 'Prepared' To Be Deported To Italy After Prison Sentence — Will Teresa Go Too?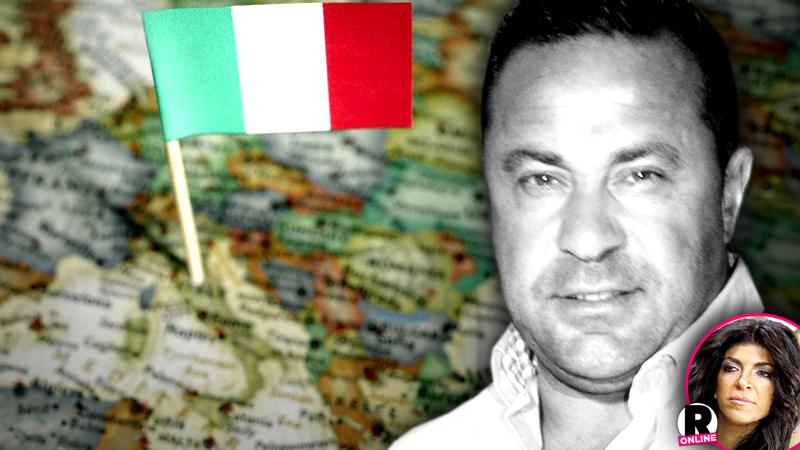 With only one day remaining until Joe and Teresa Giudice are sentenced in their bankruptcy fraud case, the couple have come to terms with the possibility of prison time. But RadarOnline.com has learned that months behind bars might not even be the most dire consequence of their actions: According to a source close to the couple, lawyers have warned Joe he should be "prepared" to be deported!
Joe never became a U.S. citizen, and after pleading guilty to multiple federal fraud charges, "He has been told by his lawyers that he should be prepared to be deported back to Italy after serving his prison sentence," an insider told Radar. "There was hope he could avoid being deported on a technicality, but immigration officials are ready to begin the proceedings."
Article continues below advertisement
"This is a high profile case, and the feds don't want to be viewed as going easy on Joe," the source continued. "But he won't be deported until he finishes serving the prison sentence."
On Thursday, October 2, Joe and Teresa will formally be sentenced in federal court in connection with their guilty pleas in the bankruptcy and fraud case.
It's expected that Joe will be sentenced to 47 months in prison, with wife Teresa getting a much lighter punishment. Insiders said prosecutors will ask for 27 months behind bars, though she'd originally hoped for house arrest.
For now, "Teresa and Joe are just laying low, and spending time with the family," the source added. "They know their time together is coming to an end, with Joe most likely going to prison."
But could their marriage be over for good? The source said, "Teresa absolutely won't be moving to Italy with Joe if he does get deported. Her life is with her girls in the United States. The kids don't speak Italian. How will the marriage survive is anyone's guess at this point."