Exclusive
Homophobe Exposed? Listen To Track Palin's Drunken 'Gay' Rant During The Bloody Alaska Party Brawl — Does Sarah Know?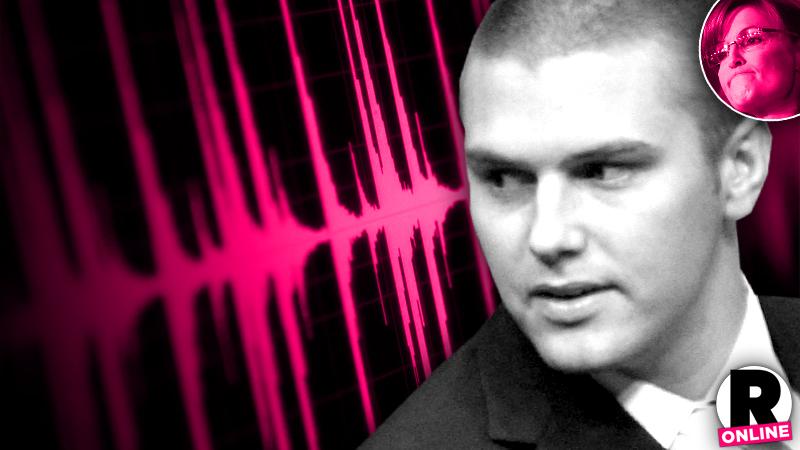 Sarah Palin has been slammed for her verbal fumbles, but her oldest son Track certainly has a way with words — of the four-letter variety! RadarOnline.com has uncovered new audio tape from last month's Wasilla brawl, and in one clip Track can be heard dropping swears and anti-gay statements.
Track, who once served the U.S. Army in Iraq, stood alongside his father, Todd Palin as he went off on a shocking belligerent tirade to police after the melée that left the 24-year-old bloodied and bruised – and seriously pissed off.
Article continues below advertisement
Despite the urging of his former vice presidential nominee mother, Track just couldn't hold back the incessant use of the f-word and homophobic epithets.
In an exclusive audio clip released by the Anchorage Police Department and obtained by Radar, the 24-year-old refers one of the victims injured in the brawl, who happens to be his friend, as a "little p*ssy" and "basically a gay guy, but he's not."
Track described when he was allegedly attacked in similarly colorful language. "There were four guys f**king punching me, like really," he told cops. "Let's f**king fight, mother f**kers. Dude, the mother f**ker hit me from behind! I'll beat the f**king shit out of anybody."
And he insists that if he wasn't outnumbered, he would have been victorious.
"If it was one-on-one, I'd beat the s**t out of them," he said.
Article continues below advertisement
"One-on-one, like I'll beat their a**. I'm not trying to be gay or nothing. But they're four guys, man, like come on. I've done jujitsu my whole life, wrestled forever. Like let's f**king roll!" he exclaimed!
In his apparent stupor, Track also tried to explain how a fun night turned ugly fast.
"These girls, my sisters, these guys were talking shit to 'em because they couldn't pick 'em up or whatever… getting drunk, you know, whatever, having a good time," he said. "We're like no dude, f**k off…. we're walking away… we paid for this limo to wait here. I'll f**king beat you're a**!…"
"He was an old man, like 40 years old, whatever, I don't care. I'll fight whoever. I'm 24, like f**k off, I'll fight you," he continued, ignoring his mom's high-pitched requests to stop cussing.
But that wasn't the real reason the fight started, he claimed. According to Track, it all had to do with the former first family of Alaska's infamous last name.
"This is between us -- my mom is here, like big last name," said Track. "Like 'f**k you Palins,' right. I was like 'f**k you!' One dude pushed my little sister Bristol. I'm like f**king stop dude, I'm not going to put up with any of that."
Article continues below advertisement
And in an attempt to lighten the mood, Track even decided to joke around with the officer as his dad tried in vain to shut him down -- even telling him not to touch a cop!
But Track had an explanation for the failed moment of levity: "I'm not trying to be a smart a** dude," he said. "I'm not trying to be a d**k. I've just seen a lot of shows on cops."
That's before he decided to start another fight in front of the police, shouting, "They're not going to do their job, but guess what, I will!"
At that, the cop couldn't help but laugh.
Listen to the audio for yourself: