Exclusive
Shocking Audio! 'Drunk' Bristol Palin Sobs To Cops While Mom Sarah Slams 'The Bad Guys' In Police Recording Of Wasilla Brawl — Listen To The Tape!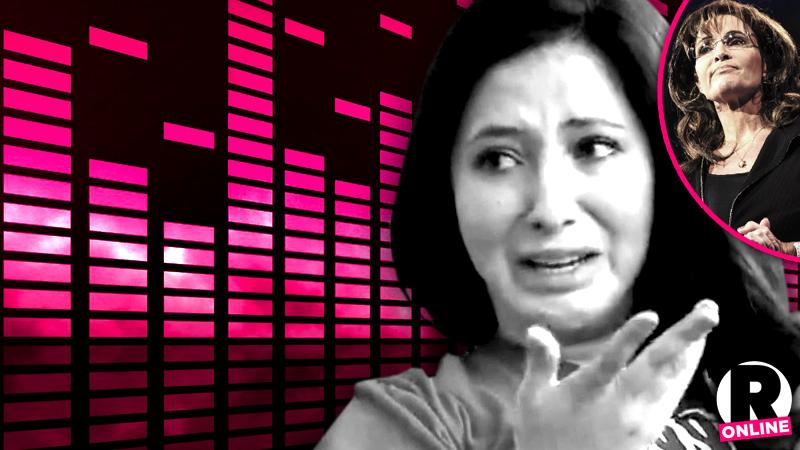 Article continues below advertisement
"We've all been here for three hours … everyone was having a good time," a male partygoer says to the investigators at the beginning of the tape. "And apparently at the time the Palins decided to leave," all hell broke loose. Indeed, as first reported by Radar, local police reports described a wild brawl between host Korey Klingenmeyer and members of the Palin family.
"A 60-year-old woman pushed me, punched me!" frantic Willow, 20, butted in. "Bristol got punched …"
"Some guy punched me!" Bristol sobbed. "I don't know the names. … He pushed me down on the ground and dragged me across the grass!"
"Korey with the red shirt!" Willow accused Klingenmeyer. "He pushes Bristol down on the f*cking ground …"
"Don't cuss Willow!" mom Sarah yelled, before adding, "Pushing girls to the ground!"
"She's mentally hurt. She's not physically, she's mentally hurt," Willow continued. "When this 30-year-old guy's pushing her to the ground and calling her a sl*t?"
Article continues below advertisement
But other partygoers had a different story. One can be heard claiming, "Bristol was punching him, like six times."
And as other party guests streamed out of the property, mom Sarah can be heard getting increasingly agitated with the cops, who detained her family for questioning.
"I just don't understand how a girl can get jumped for no reason!" she yelled "… They let the bad guys go! … Why do these bad guys get to walk right on by … and Bristol and Willow are the ones who get trashed, made to feel like bad guys? I don't get it."
With that, angry Bristol returned to cops to tell her side of the story.
"Why am I still here when I have my five-year-old Tripp in the car?" she screamed. "I want to go! Some guy pushed me down on the ground and was dragging me by my feet. My little sister came up to me and said, 'Some old lady f*cking just pushed me. She just hit me.' Oh f*cking hell no! No one's gonna touch my sister. So we were in the limo. I walked back up. 'Did you push my sister?' And some guy gets in my face, pushes me down on the grass, drags me across the grass! Says to me, 'You sl*t, you fucking c*nt, you this…' I get back up, he pushes me down on the grass again and pulls me by my f*cking feet."
Article continues below advertisement
"And he's the one that's leaving and I have my five-year-old?" she continued. "They took my $300 sunglasses. They took my f*cking shoes and I'm f*cking just left here? .. Where is my sh*t? I have a five-year-old in the car!"
Repeating the claims, she said, "Some lady with gray hair who wants to push my sister? I'm gonna defend my sister! She's 20 years old. A guy comes out of nowhere, pushes me on the ground. Takes me by my feet, pushes me in my dress, in my thong dress in front of everybody!"
But Palin family friend and birthday boy Matthew McKenna had a different story for cops. "I'm friends with Todd and Sarah," he said. "That's why they're here. And a bunch of people are drunk and stupid."
Describing Bristol's brawl, he claimed, "A bunch of girls threw her down. Rightfully so. She's drunk probably. I picked her up, full nelson, carried her out here. She did punch Klingenmeyer five times. Some of the guys' wives pushed her on the ground to control her ... It's just a sh*tty deal."
Article continues below advertisement
Angry Willow can be heard discounting his claims in the background, at which another partygoer sneered, "It's on video! You guys wanna watch it?!"
"She missed every f*cking time!" Willow recounted!
According to the police report ultimately filed by the officers, "Korey said that he approached Bristol and got in her way, telling her that it was his house and party and that she was not going to start any fights and that she needed to leave. Korey said that he then told Bristol to leave again and she began punching him in the face repeatedly, using both hands. Korey said that it did not knock him down but that it hurt and he grabbed Bristol's arm and held her back, pushing her down while holding her hand as she was attempting to strike him."
LISTEN to the Palin family freakout here:
Story developing.