Exclusive
Drunk Bristol's Beatdown EXPOSED? New Police Documents On Palin Brawl Reveal Claims Of Alcohol-Fueled Mayhem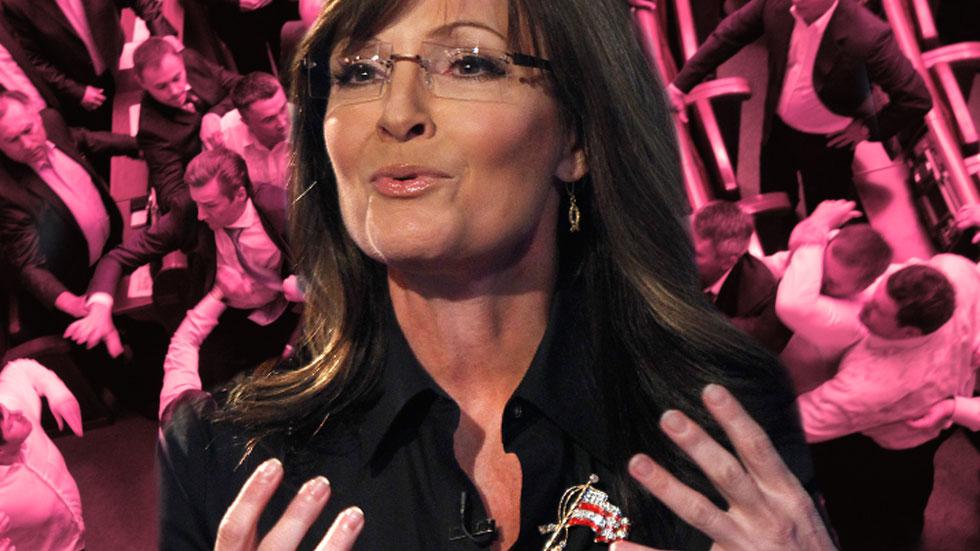 Article continues below advertisement
According to police, the trouble seems to have started after Todd Palin accompanied his kids Willow, 20, Bristol, 23, and 25-year-old Track to a birthday party.
The party's host, Kory Klingenmeyer, told officer Benjamin Nielsen that the night's events were sparked when Bristol started ranting that she wanted to "knock that bitch out."
"Korey said that he approached Bristol and got in her way, telling her that it was his house and party and that she was not going to start any fights and that she needed to leave," Officer Nielsen wrote in his report.
"Korey said that he then told Bristol to leave again and she began punching him the face repeatedly, using both hands."
Eventually, continued Nielsen, "Korey said that it did not knock him down but that it hurt and he grabbed Bristol's arm and held her back, pushing her down while holding her hand as she was attempting to strike him."
According to Klingenmeyer, that's when Bristol's brother got involved. "Track Palin and another male then came at him yelling and threatening to kick his ass," reads the report.
Article continues below advertisement
"Korey said that the two men began throwing punches at him and attempting to fight him. Korey said that he defended himself and fought back while other people also jumped in and began pulling people away and attempting to separate everyone. Korey said that he did not know who Bristol was wanting to fight originally."
Even after police were on the scene, Officer Nielsen notes, "Both Todd and Track Palin came back up the driveway and began getting involved in a verbal altercation with Korey again."
One eyewitness, Marc McKenna, details to Officer Nielsen how Bristol assaulted Klingenmeyer, "punching him six times in the face."
After hitting Klingenmeyer, McKenna reveals that a "bunch of wives tackled her ass."
"At that point," continues McKenna, "Todd and Sarah Palin were there asking what happened and he told them to leave. Nobody listened and yet another fight started."
Officer Ruth Adolf writes in a report that Willow was extremely agitated and told her that "several guys were on top of her sister when she was on the ground" and that "an older lady pushed her and that people were saying things like 'F**k the Palins.'"
Article continues below advertisement
Bristol complained to police officer Justin Blake that Klingenmeyer had some choice words for her. "Bristol said Korey called her a 'slut' over and over," writes Officer Blake. "Bristol said someone then pulled her around on the grass by her feet…and someone stole her shoes and sunglasses."
In the end, McKenna admits, the entire situation was the result of "one big misunderstanding and a fight among friends due to too much alcohol and people talking trash."
Indeed, the documents noted officers could smell alcohol on Bristol's breath.
Prosecutors declined to press charges against any of the Palins or the party guests.