19 Of America's Fakest Families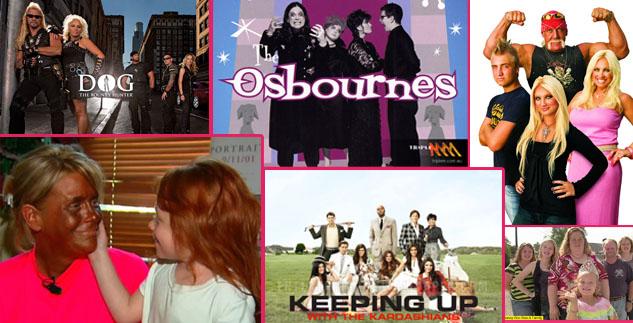 These folks aren't exactly keeping it real -- take a look at 19 of the country's fakest families, right here on RadarOnline.com
Article continues below advertisement
The Lohans: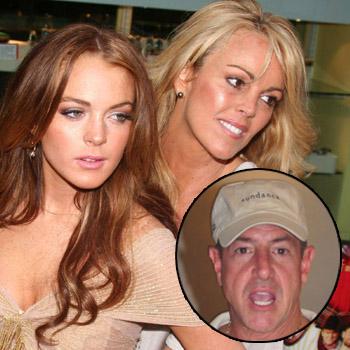 Talk about a dysfunctional family! Lindsay's parents have faced just as many problems as the actress. In 2009, Lindsay's mom Dina told People magazine, "I am a single mother of four children and I devote my life to my children." But in September 2013, Dina was arrested and charged with DWI after a breath test allegedly proved she was at more than twice the legal alcohol limit. Lindsay's dad Michael served three years in prison for insider trading and served another year in 1997 for violating probation. In 2004, he was charged with both attempted assault on Dina Lohan's brother, Matt Sullivan, and DUI. For those and other arrests, he was sent to prison for two and half years and released in 2007.
The Smiths: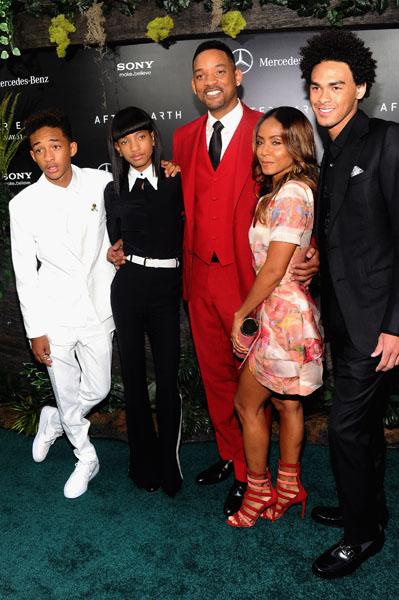 Will and Jada Smith's kids Jaden and Willow have become entertainers just like their folks. But just two years after the whole family cheered on Trey Smith, Will's son from a previous marriage, at his high school graduation, Jaden, 15, went on an anti-education rant on Twitterl! "School Is The Tool To Brainwash The Youth," the young actor wrote. "If Newborn Babies Could Speak They'd Be The Most Intelligent Beings On The Planet. If Everybody In The World Dropped Out Of School We Would Have A Much More Intelligent Society." The After Earth star attended the New Village Leadership Academy, which his parents founded in 2008 with a curriculum heavily influenced by Scientology, RadarOnline.com reported.
Article continues below advertisement
Tan Mom: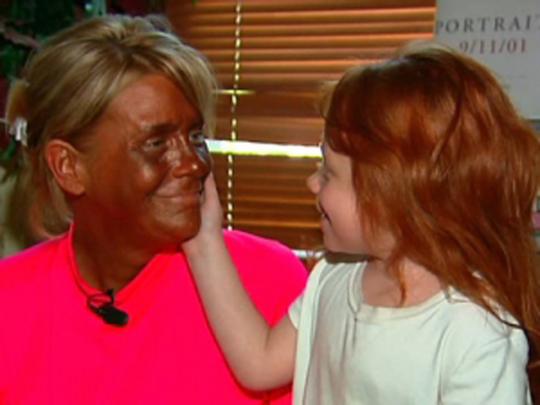 Patricia Krentcil, who was cleared of child endangerment charges for allegedly letting her five-year-old daughter Anna burn in a tanning booth, claimed she had a normal family life. Krentcil told the Today show last year that she was a humble New Jersey housewife busy packing school lunches and making pancakes. But Krentcil, whose overdone tan made her a national joke, went into alcohol rehab this year when she was too drunk to fly. And she's gone Hollywood, spotted on Malibu Beach and on Dr. Drew Pinsky's show.
Article continues below advertisement
The Kennedys: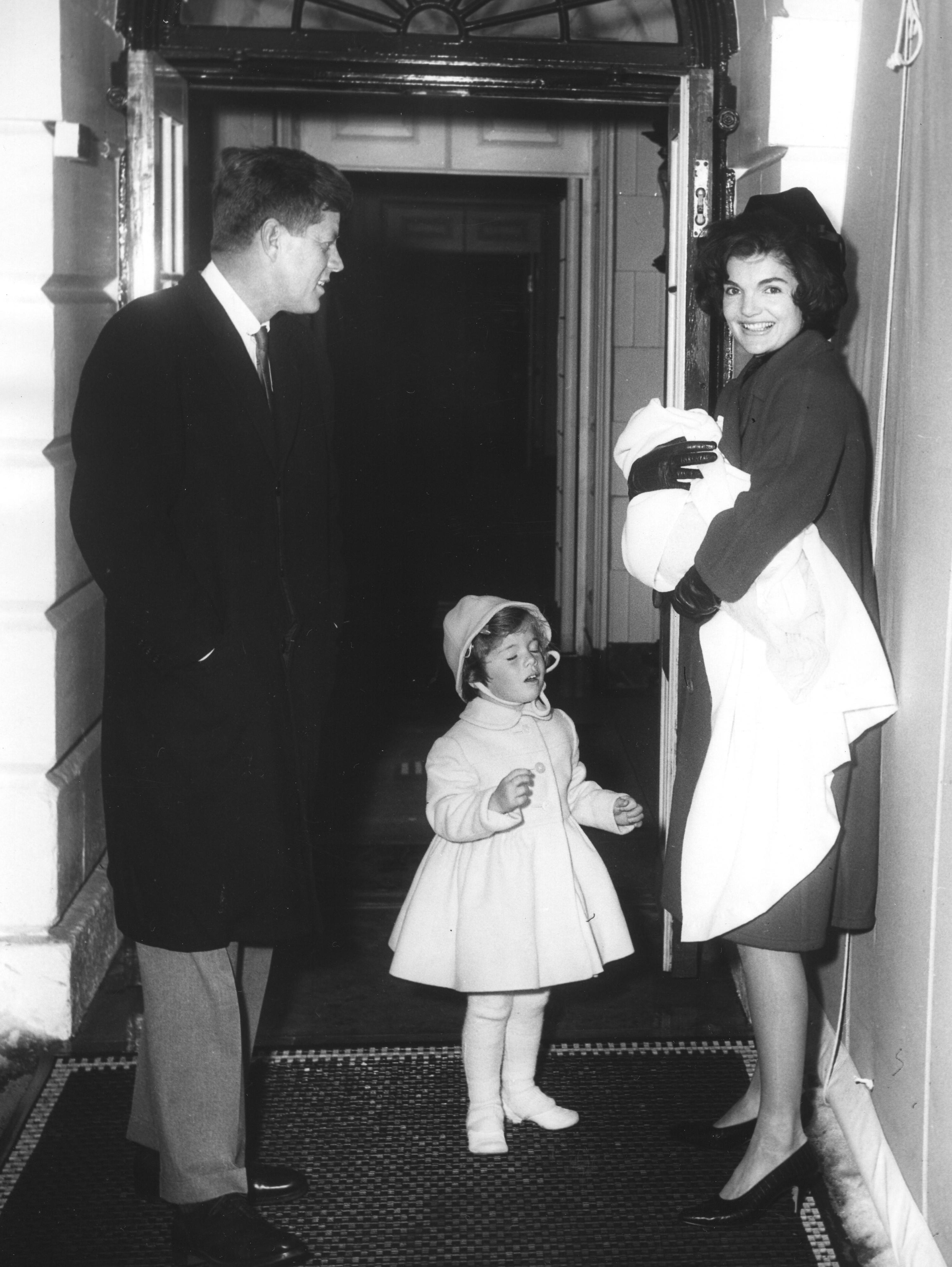 America's most famous political family's Camelot legend was tarnished thanks to numerous scandals, from President John F. Kennedy allegedly cheating on his wife Jackie to Ethel Kennedy's nephew Michael Skakel's murder conviction. And in 1969, Senator Ted Kennedy was giving campaign worker Mary Jo Kopechne a ride when he drove off a bridge in Chappaquiddick Island, Massachusetts. Kopechne drowned in the car, and Kennedy left the scene to consult with Kennedy family advisers instead of reporting the incident. Kennedy later pleaded guilty only to leaving the scene of an accident.
Article continues below advertisement
Gov. Jim McGreevey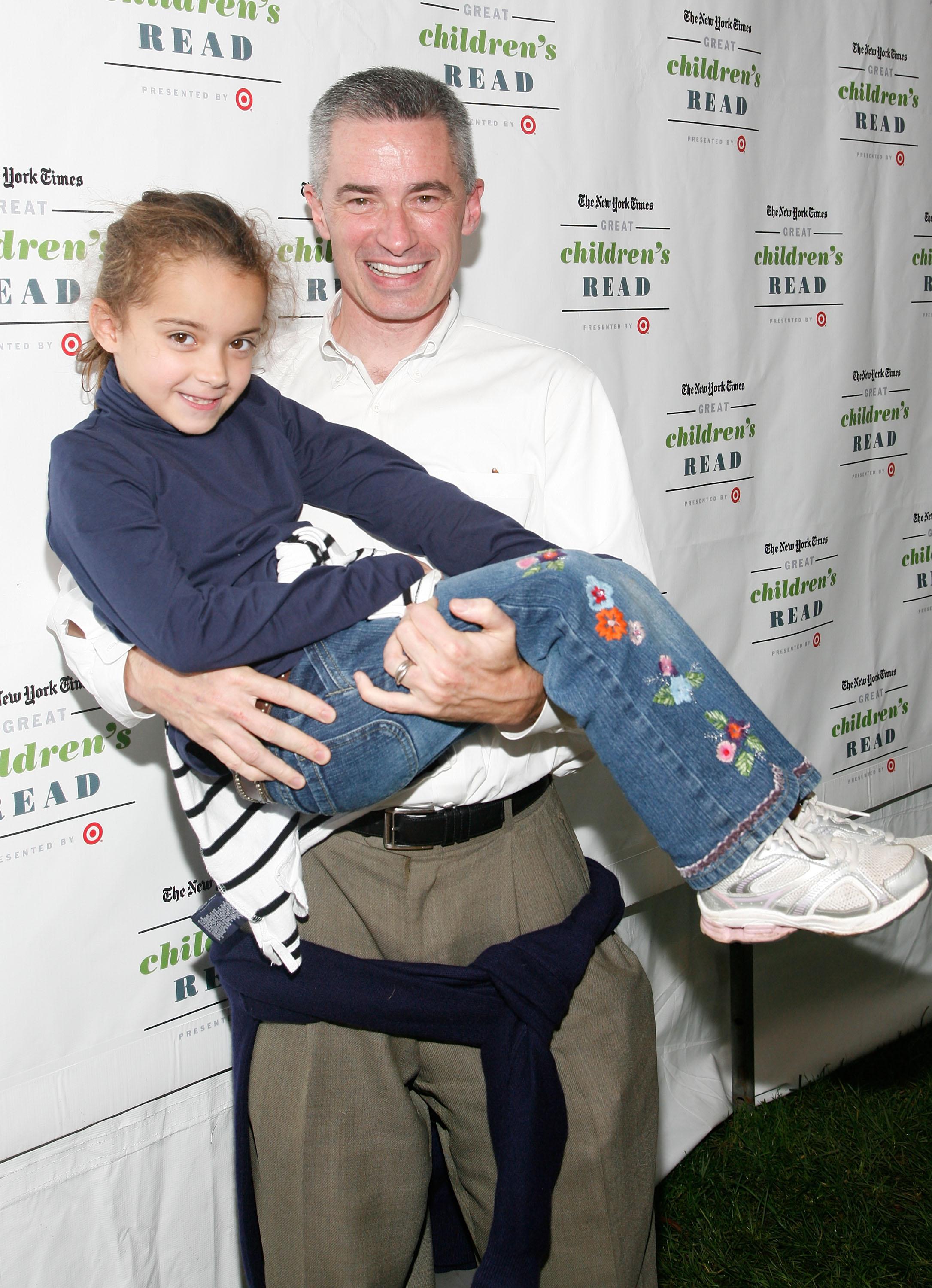 Gov. Jim McGreevey: In 2004, the New Jersey governor got embroiled in a scandal that would ultimately end his marriage and political career. During a press conference, McGreevey resigned his position and said, "My truth is that I am a gay American" and he'd had an affair with another man. The politician's wife, Dina Matos, soon divorced him and wrote a book saying she had no clue about his sexual preference. However, in 2008, the other man, Theodore Pedersen, claimed he had threesomes with the McGreeveys. The politician and his former wife had no comment.
Article continues below advertisement
The Palins: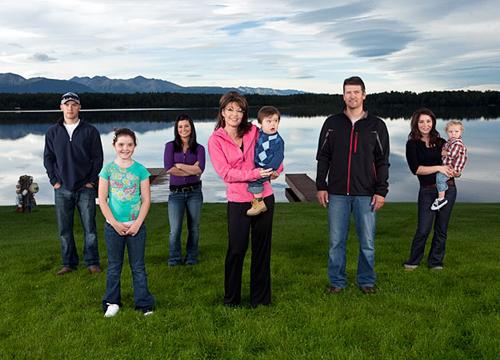 The Palins: Former Vice Presidential candidate Sarah Palin has prided herself on Republican family values, but her daughter Bristol had an illegitimate child and a nasty battle with her baby daddy, and her son Track and his wife split up after less than two years. Another embarrassing report said Bristol's failed reality show Bristol Palin: Life's a Tripp, received $354,348 from taxpayers to film in Alaska.
Article continues below advertisement
The Deens: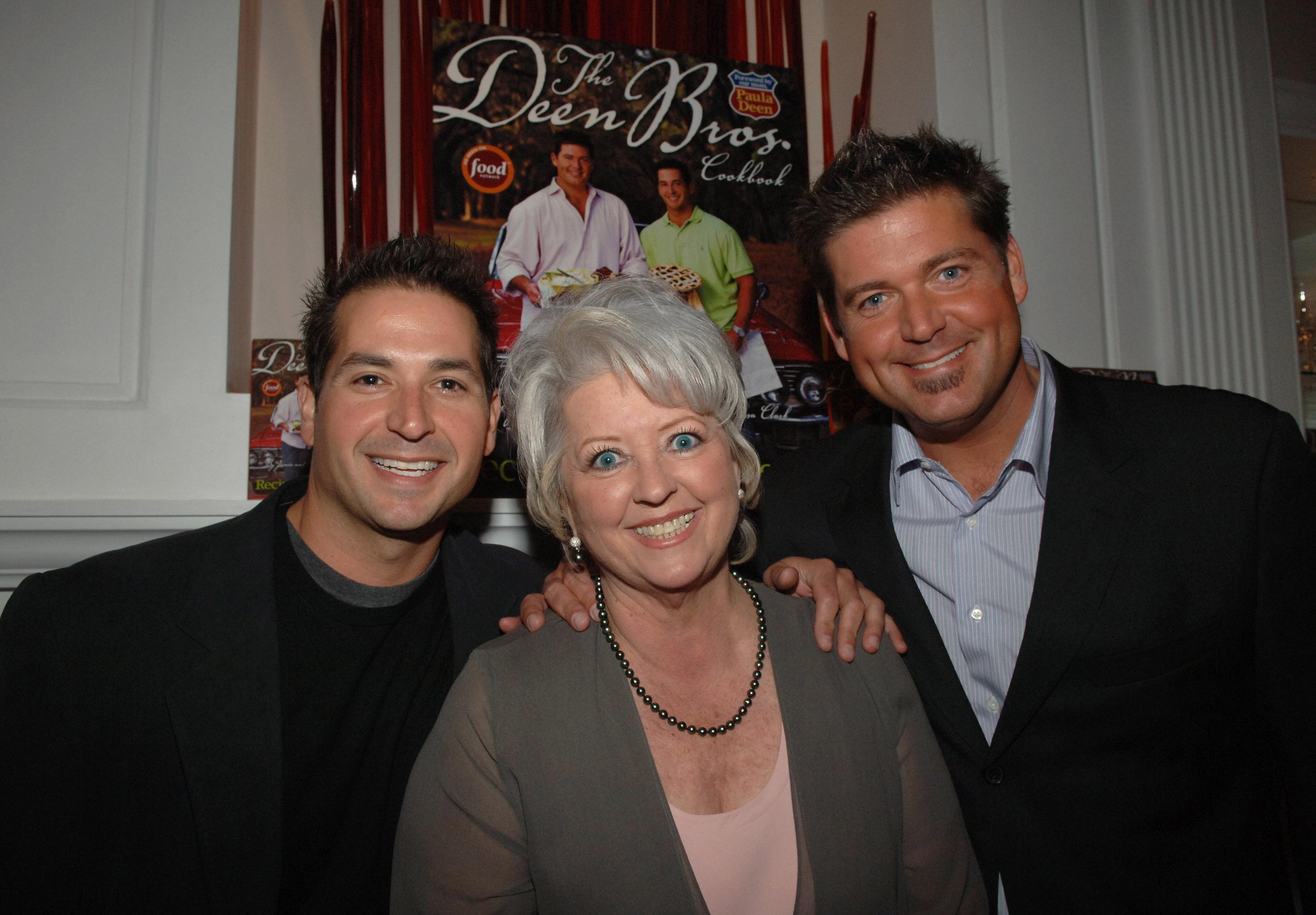 Former Food network chef Paula Deen's career imploded after she admitted during a legal deposition to using the N word. Deen tearfully admitted to Matt Lauer on the Today show that she had made the slur, but denied being a racist and added tearfully," I is what I is, and I'm not changing." Paula is already trying to make a comeback, recently appearing with her husband Michael Groover and her two sons at a Houston cooking event. Although they put on a brave front, the National Enquirer reported that the show of support by her husband was fake. In reality, Groover was furious Paula had revealed in the deposition that he liked to tell racial jokes, source said.
Article continues below advertisement
Adrienne Maloof/Paul Nassif: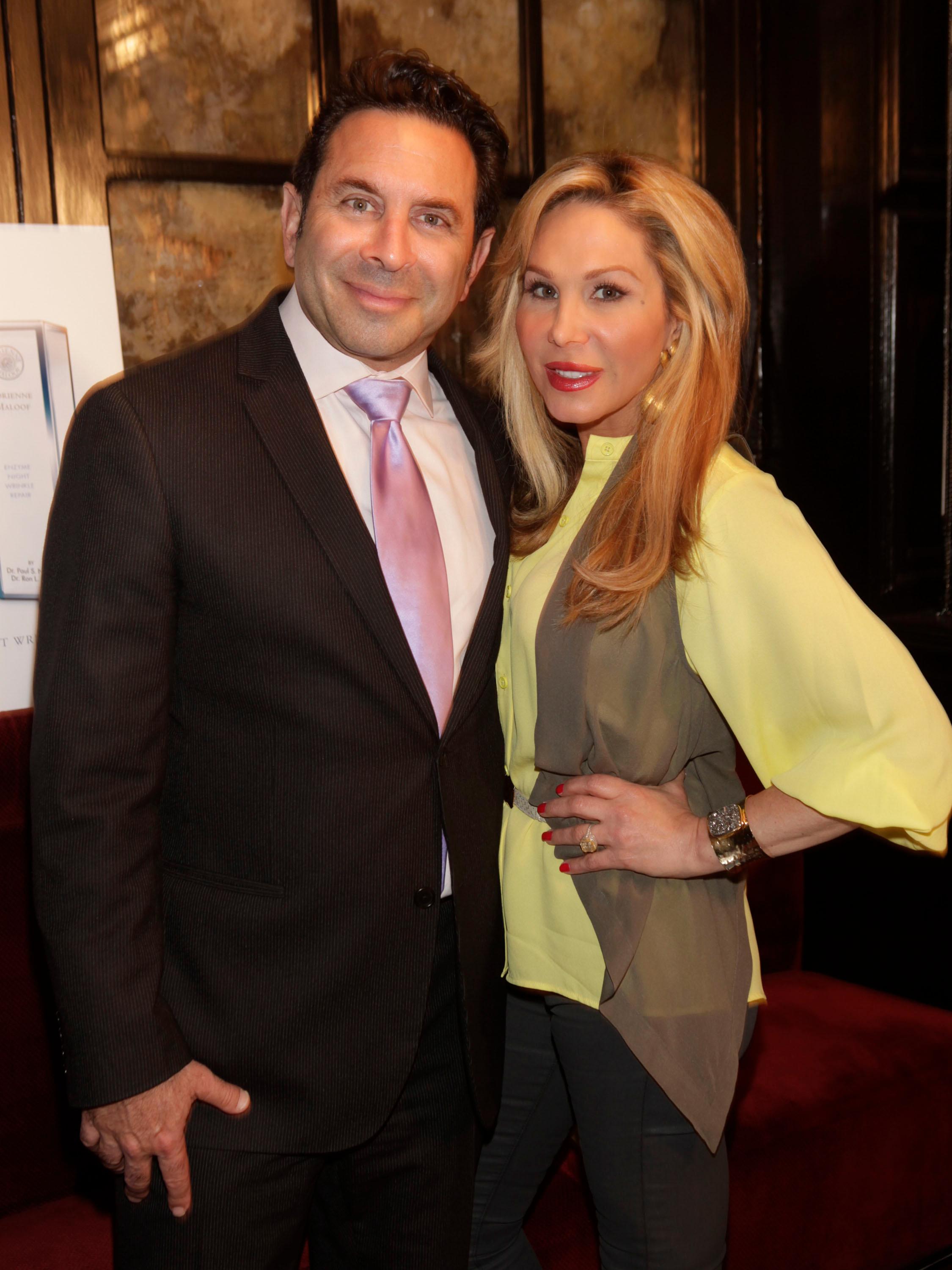 Last season's The Real Housewives of Beverly Hills showed how Adrienne's loyal husband, plastic surgeon Paul Nassif, supported her against co-star Brandi Glanville. But in court filings, Adrienne accused him of abusing their sons. Adrienne claimed in the court papers that two of the boys had been kicking each other, prompting Paul to allegedly "choke one of the boys around the Adam's apple." She also alleged he spanked one of their three sons and kicked the family dog! Meanwhile, Paul claimed during the court case that Adrienne had pushed him. Both denied the respective allegations; they settled their divorce last year.
Article continues below advertisement
Balloon Boy: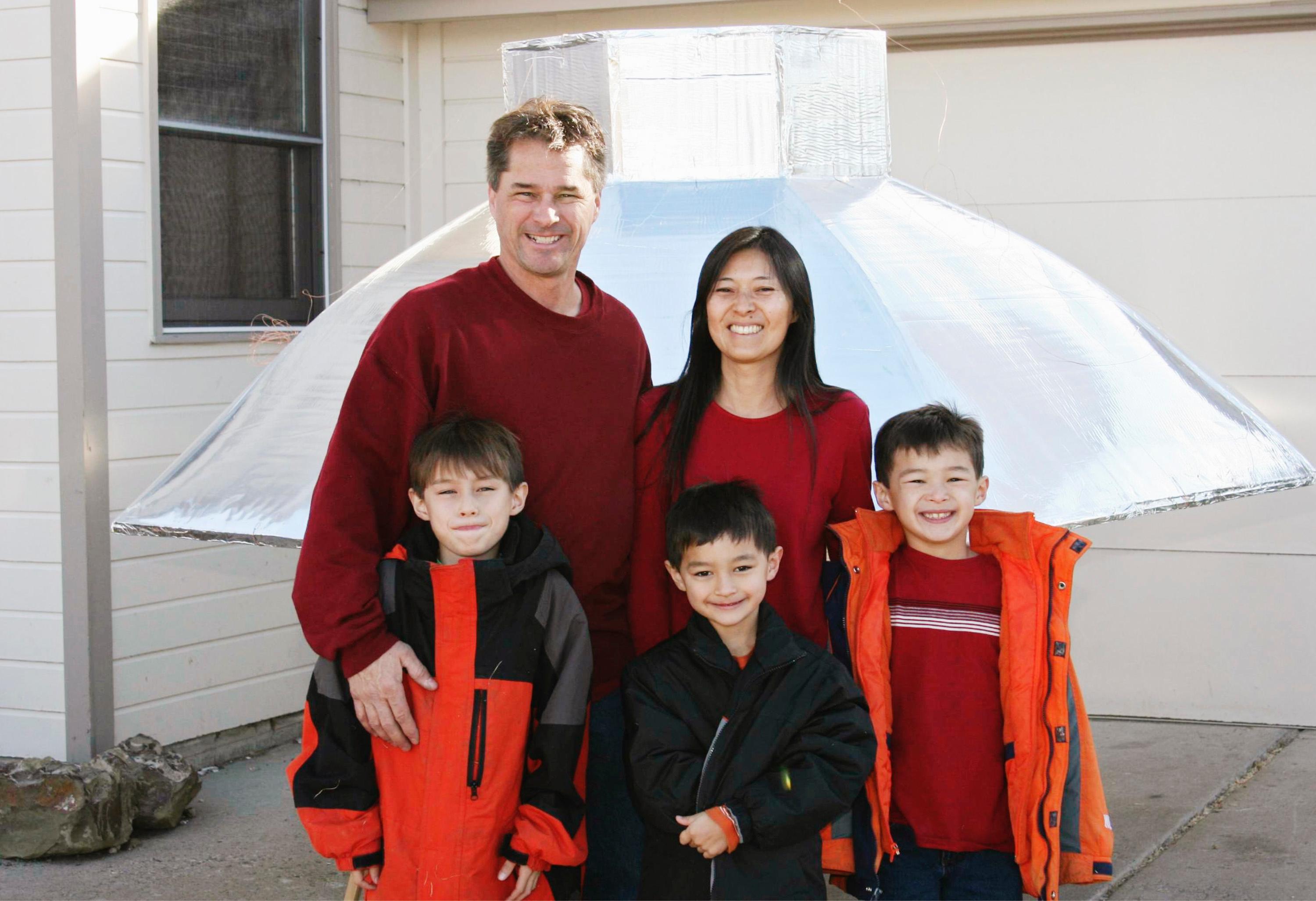 In 2009, Richard and Mayumi Heene allowed a gas balloon filled with helium to float away from their Denver home and then claimed their son Falcon, 6, was inside it. The incident caused a media sensation with Falcon being dubbed "Balloon Boy." But after more than an hour in the air, the balloon landed – without the boy. A frantic hunt for Falcon followed -- but it was discovered the whole story was a lie and publicity stunt engineered by the boy's parents. The couple was sentenced to brief jail time for the incident.
Article continues below advertisement
The Clintons: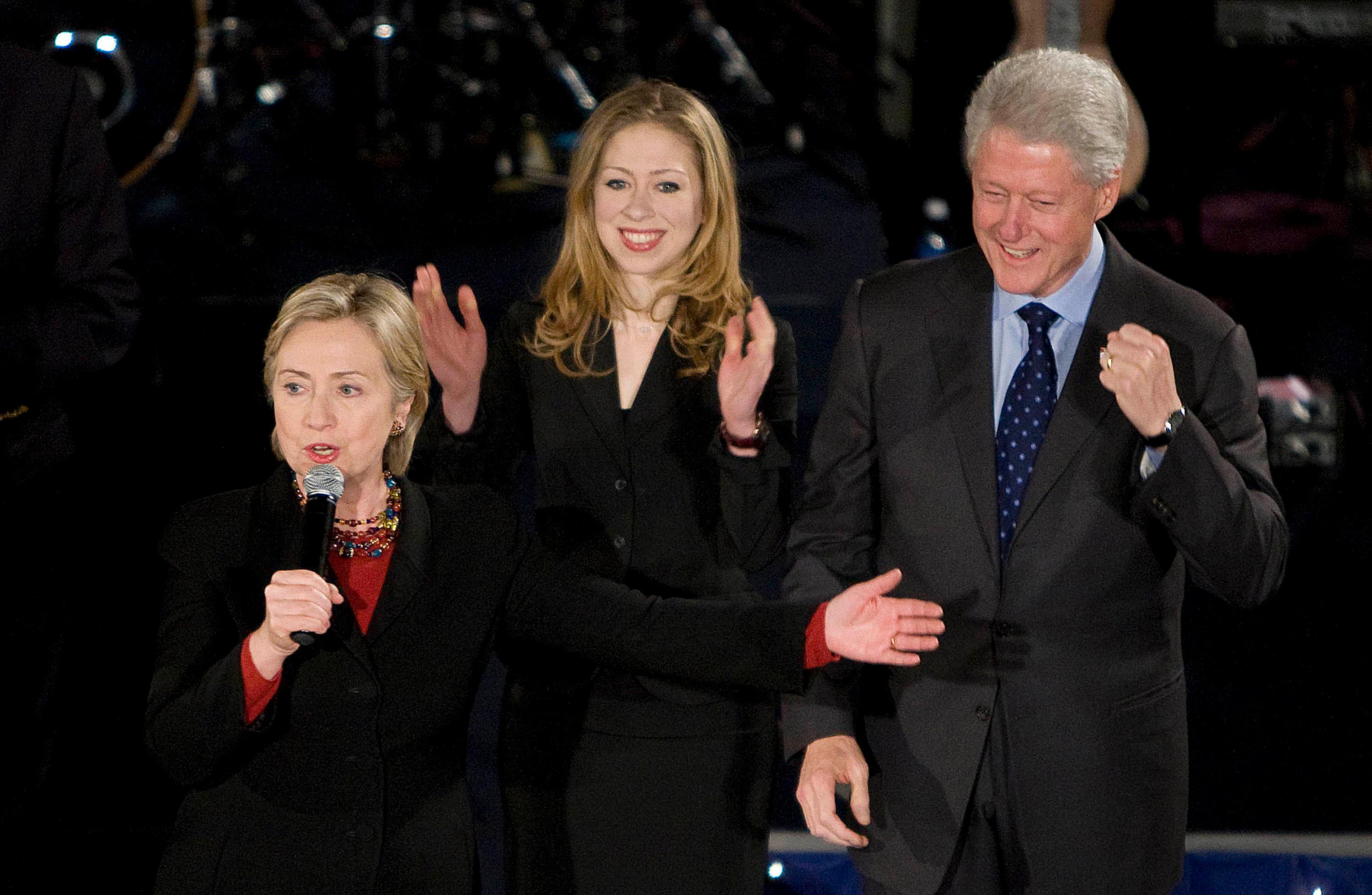 President Bill Clinton, wife Hillary, and daughter Chelsea were America's golden first family in the '90s. In January 1998, however, Clinton tried to dodge a sex scandal by denying he had an affair with White House intern Monica Lewinsky. "I did not have sexual relations with that woman," he declared. But after Lewinsky was questioned by Congress and she produced a DNA-stained dress, Clinton told the nation he'd had an "improper physical relationship" with her. In 2010, Chelsea wed Marc Mezvinsky, who had his own family trouble. Marc's father Edward Mezvinsky, a former congressman, was convicted in 2002 of bilking associates, friends and family members out of millions of dollars. He spent five years in jail.
Article continues below advertisement
Dog the Bounty Hunter: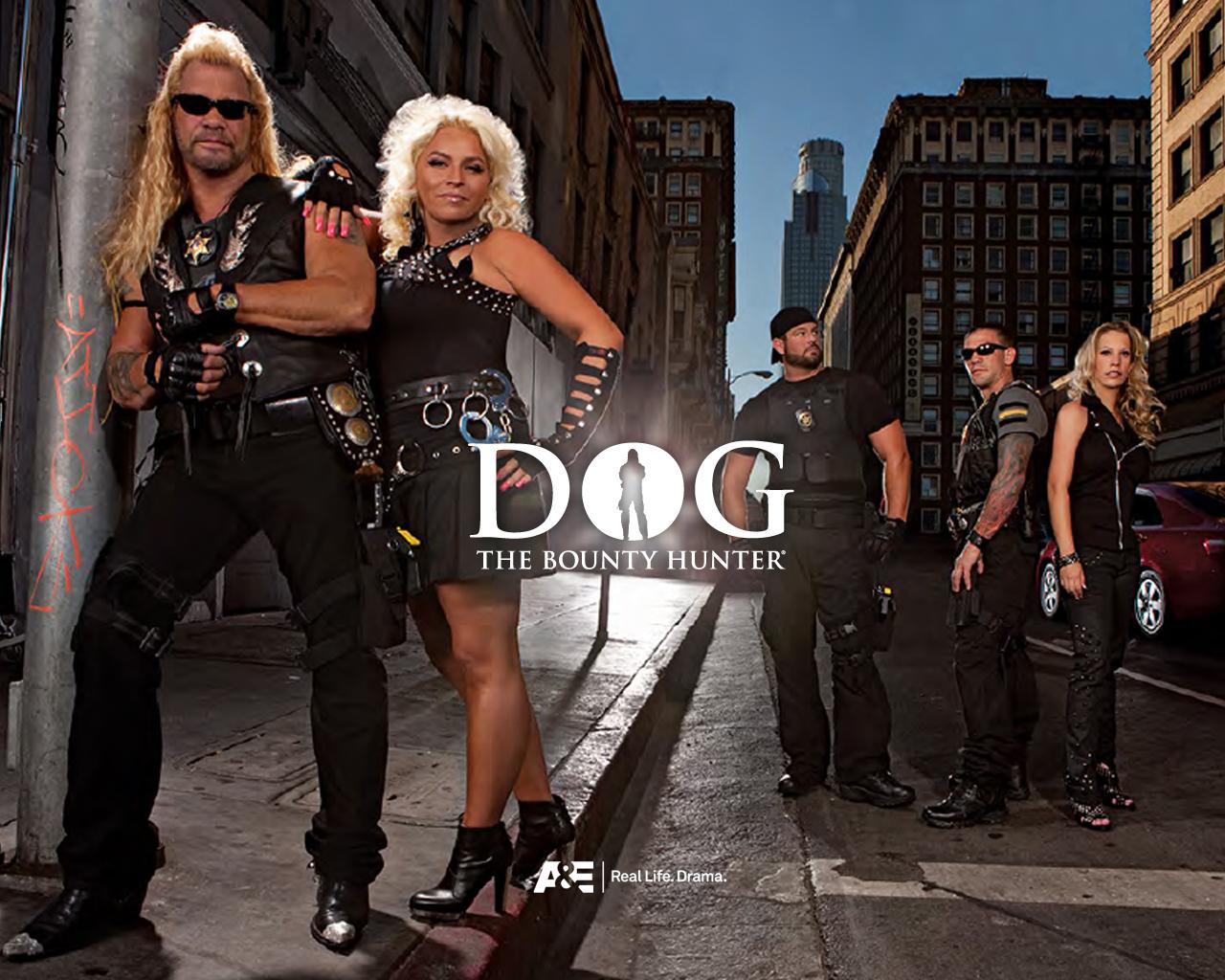 The Chapman family, made famous by their A&E reality show, hunts down criminals but they aren't always on the right side of the law themselves. Duane has his own shady past and recently, his wife Beth was arrested after being accused of using coarse language against a teen in Colorado. A & E briefly put Dog the Bounty Hunter on hiatus after Duane was caught on tape using racist slurs while trying to get his son Tucker to stop dating his black girlfriend in 2007. The show was cancelled by the network last year
Article continues below advertisement
The Gosselins: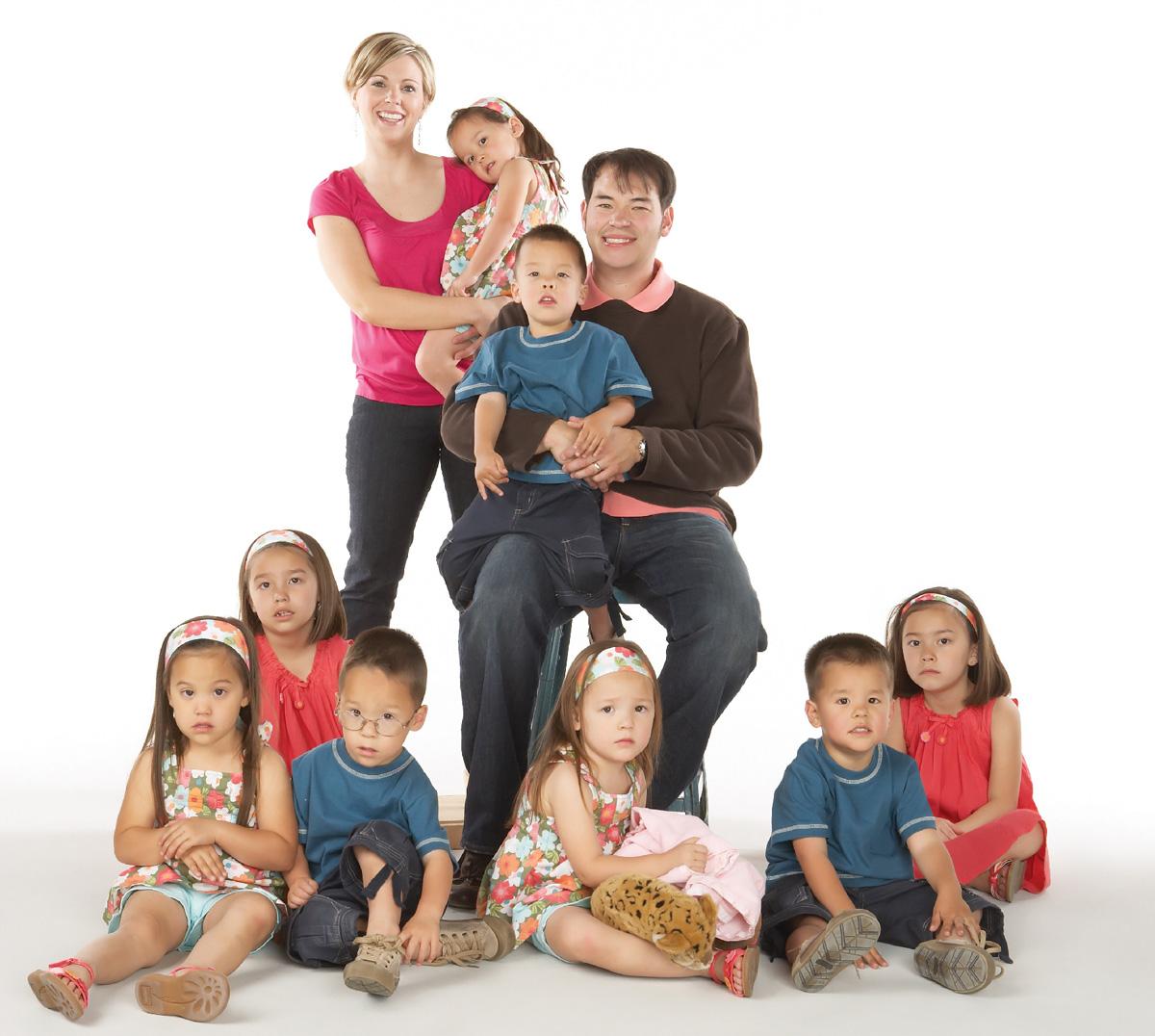 Jon and Kate Gosselin's TLC show depicted them as solidly married for quite some time after they had split – but Jon was actually stashed Jon in an apartment over the garage. The scam was up when RadarOnline.com reported that Kate's own brother said the marriage was over! Now divorced, the former Jon & Kate Plus 8 twosome couldn't dislike each other more. Kate is suing Jon, accusing him of conspiring with a book author in wiretapping, computer hacking, identity theft and invasion of privacy. Meanwhile, Jon is now working as a waiter and admits he doesn't pay Kate any child support.
Article continues below advertisement
The Kardashians: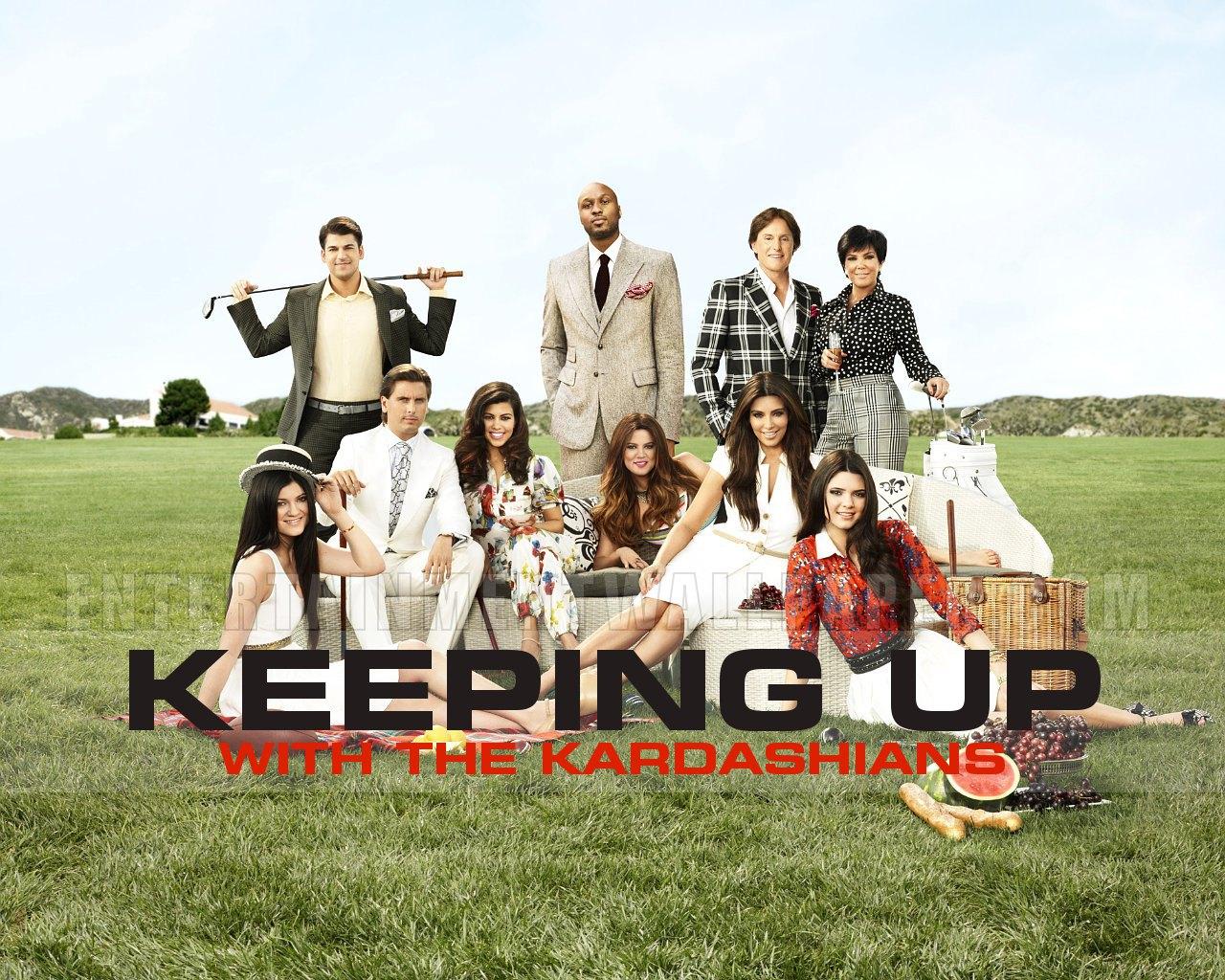 It's hard to know where to begin when it comes to reality TV's first family's fakery! Kim Kardashian and Kris Humphries enjoyed a made-for-TV romance and wedding—but the marriage fell apart in 72 days with the basketball player charging fraud. And as RadarOnline.com has reported, other scenes on Keeping Up with the Kardashians are phony—like this season's plot involving Kim going berserk when sister Khloe and mom Kris Jenner toilet-papered her home. Khloe's marital meltdown with Lamar Odom has been ignored on TV while sources tell RadarOnline.com Kris and Bruce Jenner's marriage is all for show
Article continues below advertisement
Honey Boo Boo's Family: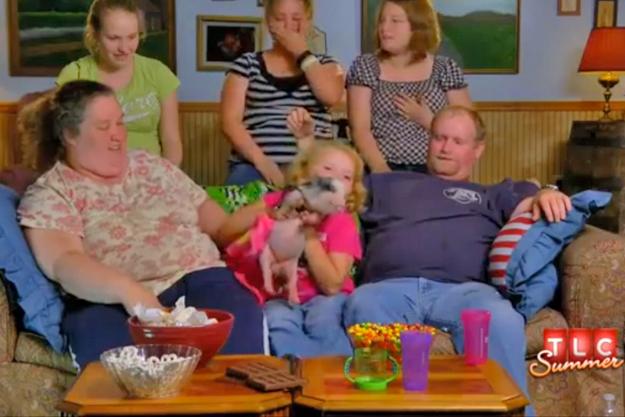 America's beloved redneck Shannon family of TLC's Here Comes Honey Boo Boo isn't all that it seems. According to the National Enquirer, Honey Boo Boo's sister, Anna, moved back into the family home just for the TV show. The Enquirer's sources said teen mom Anna lived with her grandmother until mama June Shannon "bribed her with $500 a month to move back in with the family and be on the TV show. They thought that Anna's illegitimate teenage pregnancy would make for good story lines for the show." Although June comes across as a loving mom on the show, according to Anna's baby daddy, "June was a lousy mother to Anna."
Article continues below advertisement
The Giudices: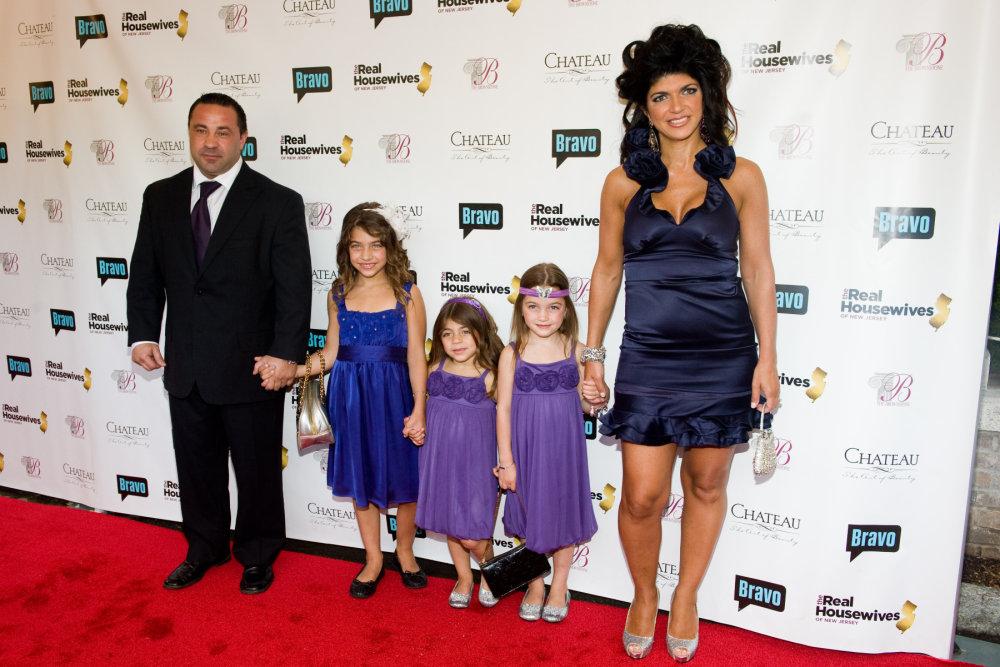 The Real Housewives of New Jersey's alpha family, Teresa and Joe Giudice and their four daughters, have been rocked by scandal this year. According to a 39-count indictment against the couple, they committed numerous acts of financial fraud. Amongst other things, prosecutors allege the Giudices lied about their income to get $4.6 million in loans from 2005-2008. But that's not all! Source told RadarOnline.com that Teresa is a faker on her Bravo reality show-- getting fed lines by producers.
Article continues below advertisement
Cake Boss: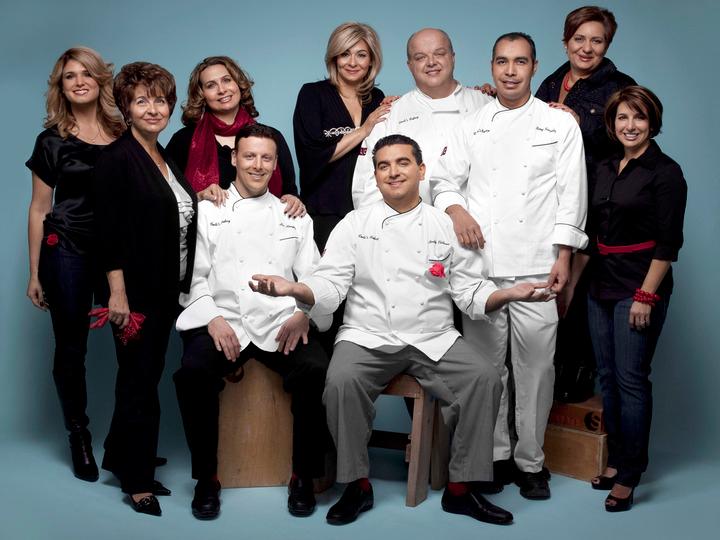 Cake Boss: TLC's Cake Boss Buddy Valastro's family was hit hard after his former brother-in-law, Remy Gonzalez, who also appeared on the show, went to jail for sexually assaulting a disabled 13-year-old girl. While family love takes center stage on Cake Boss, the real life truth was dark as cake decorator Gonzalez—who was married to Valastro's sister, Lisa--was sentenced to nine years in prison in 2012. Gonzalez told the court, "I want to apologize to the victim … I truly am sorry for all the pain and all the embarrassment I caused." In 2010, NJ.com reported that Buddy Valastro's sister Lisa was the one who turned Gonzalez in to police.
Article continues below advertisement
Pastor Ted Haggard: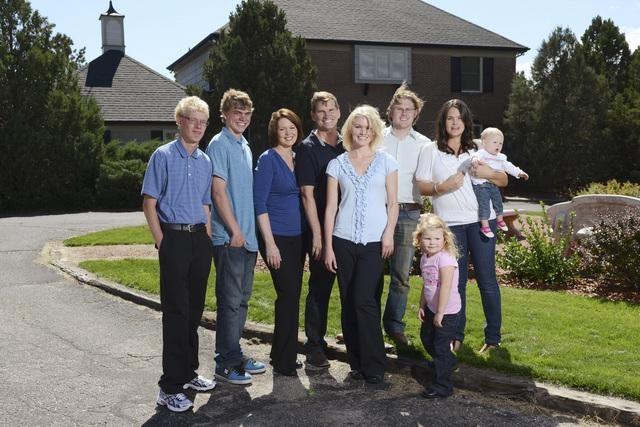 In 2006, Haggard, the pastor of Colorado's popular New Life Church, was hit with a sex scandal. Although he was married to wife Gayle, Haggard eventually admitted he'd been having sex with gay male prostitutes. Haggard admitted to "sexual immorality" and called himself a "sinner and a liar." He was removed from the leadership of the church. Incredibly, though, Haggard is still married to Gayle, and recently appeared on Celebrity Wife Swap, trading wives for one week with Gary Busey.
Article continues below advertisement
The Hogans: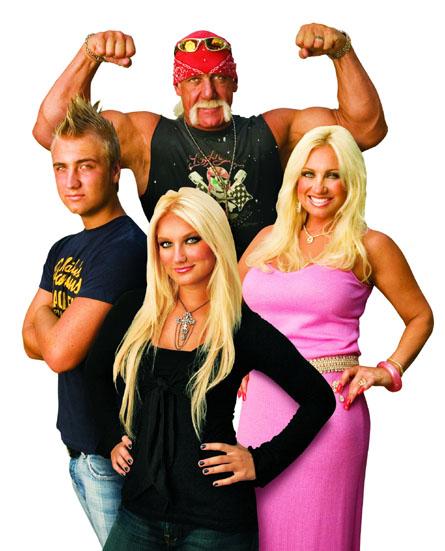 On Hogan Knows Best, which ran on VH1 from 2005-07, wrestler Hulk Hogan was depicted as being a strict and protective father regarding his daughter Brooke's love life. In fact, Hulk was allegedly cheating on his wife Linda by sleeping with one of Brooke's friends! The family deteriorated further when Hulk and Linda's son Nick went to jail after a car accident seriously injured his friend. And a sex tape featuring Hulk and Heather Clem, the estranged wife of his friend, Todd Alan Clem (AKA radio DJ Bubba the Love Sponge), leaked out last year. Hogan admitted that the fling took place while he was still married to Linda. They divorced and Hulk remarried.
Article continues below advertisement
The Osbournes: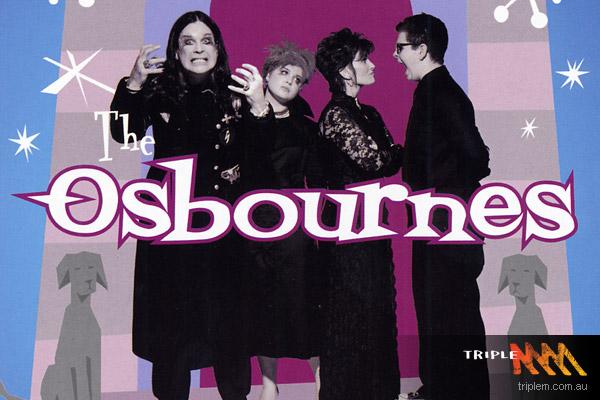 One of the first big reality shows, MTV's The Osbournes ran from 2002-05 and depicted a foul-mouthed but devoted family. But rocker Ozzy later admitted he was wasted during all three years of filming the reality show! The hell-raiser was shown on TV running on a treadmill and getting fit, but once the cameras stopped rolling, it was a different story. Ozzy said, "When the filming ended, I'd go in my little bunker and smoke a pipe and drink about a case of beer every day." He admitted, "I used to do a lot of prescription drugs as well."