Hardy Partying Scott Disick Hunting For A Bachelor Pad — Behind Kourtney Kardashian's Back!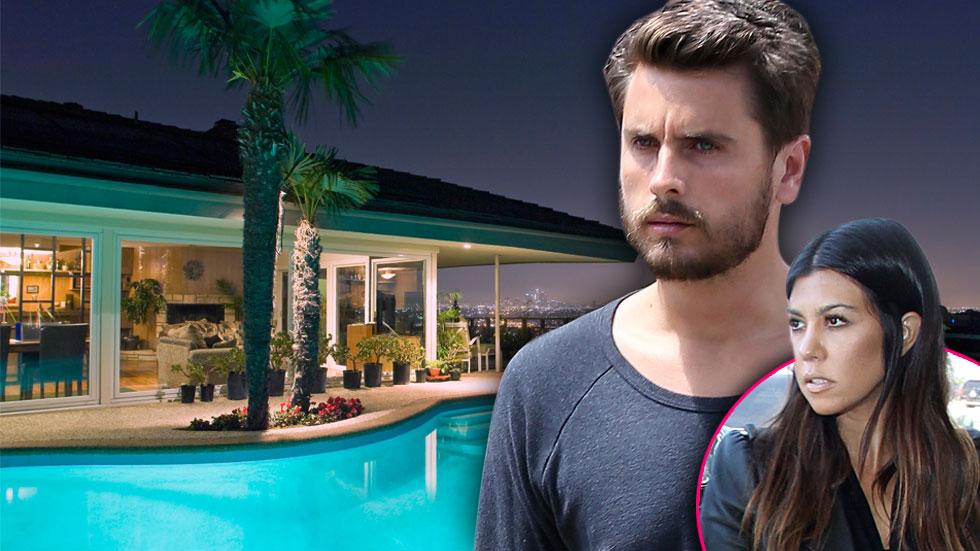 While six-months pregnant Kourtney Kardashian prepares for motherhood, her troubled partner, Scott Disick, is busy looking for the perfect bachelor pad!
The 31-year-old reality wreck toured a Beverly Hills apartment — where rents start at $9,000 a month for a one-bedroom place — in early September, according to In Touch.
"There was no sign of Kourtney or the kids," a resident of the building, which is also home to stars Will Arnett and Ciara, reveals.
Article continues below advertisement
As RadarOnline.com has exclusively reported, the couple has been spending more time apart than ever, including Kardashian's family getaway with son Mason and daughter Penelope sans Disick to the swanky Bacara Resort in Santa Barbara.
A source told RadarOnline.com that 35-year-old Kourtney's main focus "is all about the kids, and making them happy" — and not Scott, who "just isn't a priority" with his ongoing antics.
In the meantime, Disick's partying and scandals continue to rage out of control — despite his wife's pleas to get help in rehab.
"Unless you want to be sober, then I don't want you here," Kourtney, 35, told Disick, who she locked out of their Hamptons home at a point, on a recent episode of Keeping Up With the Kardashians. "If you want to die, then you can continue to act this way."
Judging from his recent apartment-hunting trip, Disick has no plans to stop living in the fast lane.