Scott Disick Rushed To The Hospital After Taking A Bad Mix Of Drugs While Kourtney Kardashian Thinks He Should Be In Rehab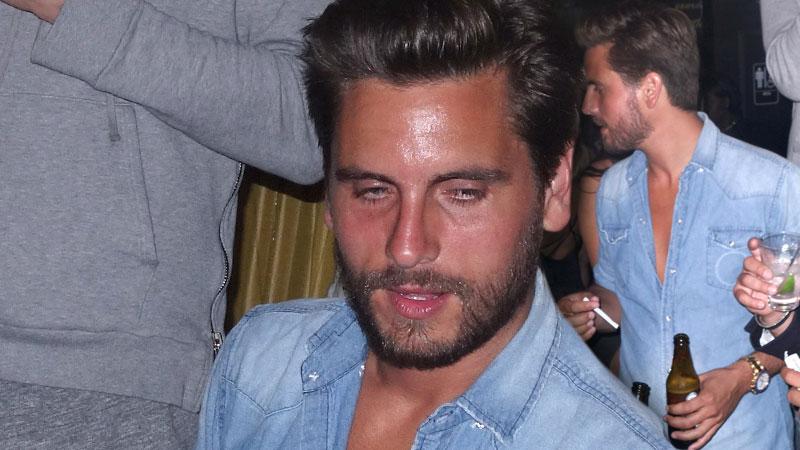 Scott Disick is hitting terrifying—and maybe even deadly—new lows.
In a new preview of Keeping Up with the Kardashians, the hard-partying 31-year-old reality star can be seeing falling over drunk and getting carried up stairs.
"Unless you want to be sober, then I don't want you here," Kourtney Kardashian, 35, tells Disick, who is locked out of their Hamptons home, in one troubling scene. "If you want to die then you can continue to act this way."
Article continues below advertisement
But Disick just keeps the party going with possibly deadly results. As a shot of empty pill bottles surrounded by beer bottles flashes on the screen, someone is heard shouting, "He took the entire thing…every pill!"
The deadly cocktail of substances lands Disick in the hospital where a doctor warns him that "the combination of drugs is not a good thing" and that he needs to "let them wear their way out" of his system.
But Disick needs to do a lot more now that the party seems to be over. "Scott might be going to rehab," says Kardashian of her haggard husband.
Even Disick admits, "I don't know what to do."
Should Scott seek help or is this just another drama created for the show? Tell us what you think in the comments below.
youtube