Kourtney Kardashian Asking Booze-Drenched Scott Disick To Enter Rehab After Recent Tumble Off The Wagon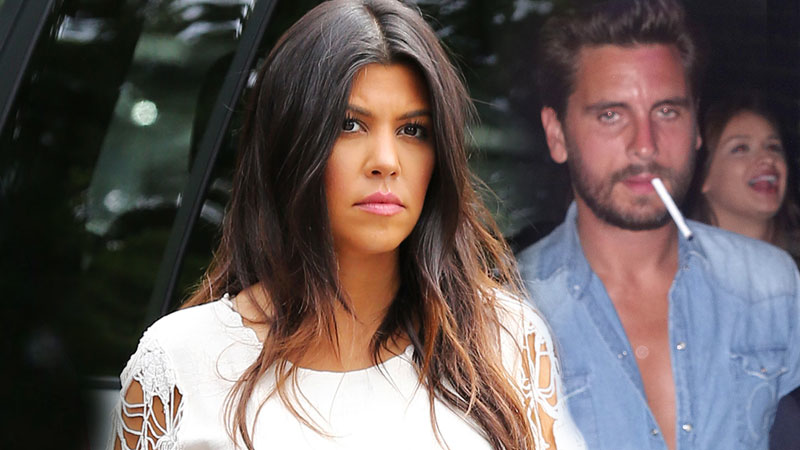 Scott Disick's road to recovery continues to be a jagged one.
As we previously reported, Kourtney Kardashian's handsome baby daddy was hospitalized earlier this summer after allegedly consuming too much booze.
At that point, he vowed a change of ways, but eyewitnesses recently caught the handsome "Lord Disick" out-of-sorts during an Aug. 17 appearance at Foxwood's casino in Ledyard, Conn.
"He looked exhausted and rough, like he was hungover," an eyewitness told InTouch of the male socialite.
Article continues below advertisement
There's a good reason why: An insider told the magazine that the prior evening, Scott and "and a friend partied at Foxwood's Shrine nightclub," and Scott "got completely wasted — blackout drunk — again."
The source added of Disick's lapse: "Maybe he really wanted to stop cold turkey, but he can't."
Kourtney, the mother of his two — and soon-to-be-three — children is very upset with the recent developments, and is fully aware "he's drinking again," an insider told the magazine.
"Kourtney is scared that if he doesn't get help he could end up dead," the source said, adding that she "asks him daily to go to rehab" and "can't take it anymore" in regards to his boozing.
"He's drinking every single day … he drinks vodka martinis on the rocks, so people assume he's drinking water … the whole family thinks she should go to rehab."
Disick continues to mourn both of his parents, who died within the last year in a short span.