Partying Away The Pain: Scott Disick Reportedly Drinking Again, As Kourtney Karsdashian Vows To 'Save Him'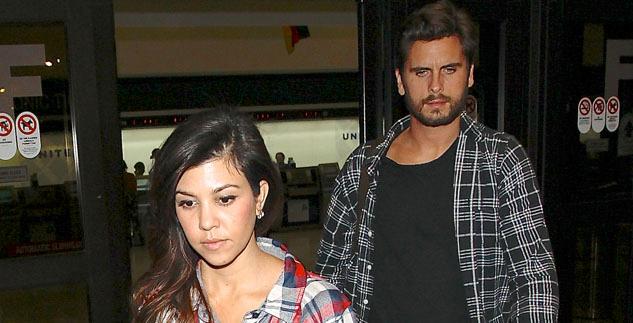 Article continues below advertisement
"Scott is devastated," a source told Life & Style about the death of his 63-year-old mother.
"Kourtney sees him heading down a bad path again; she's trying to help him through this."
Rather than be tough on him, Kourtney is "giving him the sympathy he needs."
"Without Kourtney, he's a mess," said the source.
Although Kourtney is standing by her man, she has made it clear that their children Mason, 4, and Penelope, 16 months, come first.
After all, she has seen Scott's behavior turn dangerous when he drinks. During an episode of KUWTK, he once punched a mirror in a drunken rage as she fled with Mason in her arms.
"Lately she'll say to him, 'You have two kids – what are you doing to make them proud?' And the answer is not much," the source revealed.
Scott and Kourtney put on a united front and attended a small funeral for his mother in Long Island.
"It was a small affair. There was just a handful of people. No other Kardashians beyond Kourtney attended. But the entire family is saddened with the news of Bonnie's passing. They loved her so much," the source told Radar.
Scott has not addressed his mom's death, either publicly or via his social media forums.