Exclusive
Too Real For TV! Scott Disick's Alcohol & Prescription Pill Poisoning Hospital Visit Was Not Filmed For Reality Show — Now He's In Counseling, Source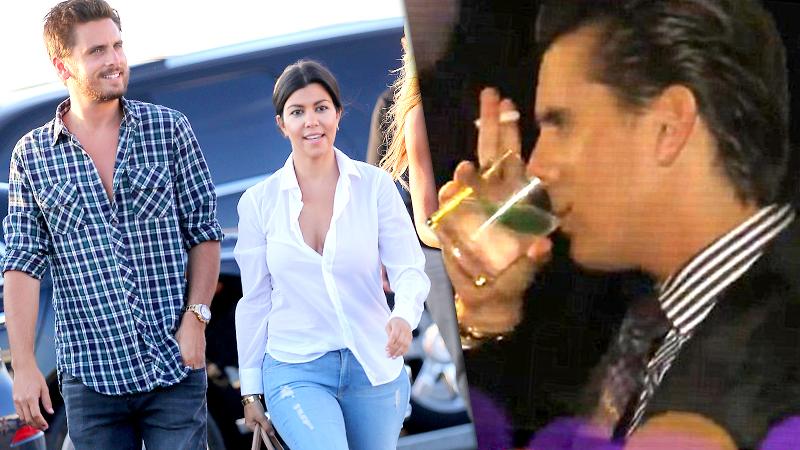 Article continues below advertisement
"The alcohol poisoning was definitely not a stunt for the TV show," a source close to Disick told RadarOnline.com. "It wasn't filmed."
Despite previous episodes showing how Disick's partying affected his relationship with Kardashian, the source said this particular instance was far too real.
"Why didn't they film him going to the hospital after a night of drinking? A lot of the scenes in the Kardashian shows are scripted, but this situation wasn't planned," the source said.
Now, nearly a month after the June 23 incident, the source said Disick is trying to get on the right path.
"He's not where he was last month when he went to the hospital for alcohol poisoning," the source said. "Physically and mentally, he has turned it around."
"He is doing so much better," the source continued. "He is going to the gym and counseling trying to get better."
And the source credits the terrifying incident with finally scaring him straight.
Article continues below advertisement
"He decided to change because he hit bottom and wanted to get better," the source said, after months of a jet set lifestyle took their toll.
"He just hit a wall between the new baby, the traveling for Europe, the filming and being back home in with his old friends," the source explained. "It all just hit him."
And while his partner Kardashian reportedly wasn't too thrilled about the situation, she still has no plans to leave the father of her children Penelope, 2, and Mason, 4.
"I think Koutney loves him and would do anything to help him get better, but she also needs to look out for her kids," the source said. "Still, I personally don't think she would have left him even if he hadn't changed."
"Scott made the decision to change. He did it himself," the source said. "Going to the hospital is usually a sign to stop."
Do you think this time Disick has changed for good? Let us know in the comments!