Joe & Teresa Giudice's Daughter Regrets Gay Slur: 'That's Not What I Meant… I Feel Awful'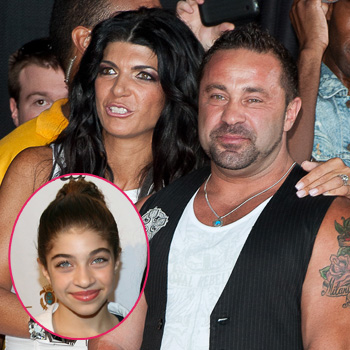 Article continues below advertisement
Article continues below advertisement
"We just would use that word for whatever reason, that just was in our vocabulary… It was just a word that everybody used. Now, I don't use the word anymore because it's not appropriate and people don't want to hear that, so I don't use it."
And despite the backlash Gia received for using the word, she says she enjoys the perks of being famous.
"When I go to Disney or want concert tickets, I can get them for free!" she told Star.
To find out more on Gia's regret, pick up the latest issue of Star magazine on newsstands everywhere Thursday.