Exclusive
It's War! Halle Berry's Ex Gabriel Aubry Vows To Fight Her Move To Reduce His Child Support Payments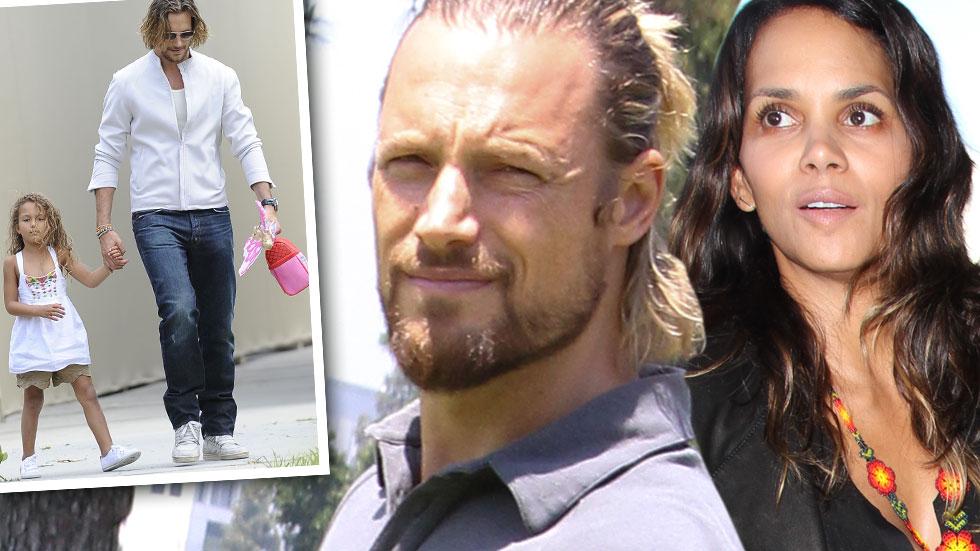 Not so fast, Halle! Berry recently asked a judge to reduce her child support payments to her ex, Gabriel Aubry. But now, RadarOnline.com has learned, the Canadian model is vowing that he won't give up the cash without a fight — and it's all in the name of providing a good life for their daughter, Nahla.
Berry filed documents in family court in Los Angeles, requesting child support payments for Nahla, 6, to be modified from $16,000 to just $3,000 a month. However, an insider told Radar, "Gabriel is going to fight any attempt to reduce the child support payments."
Article continues below advertisement
According to reports, Berry believes that Gabriel is primarily living off the child support payments, which is an alleged abuse of the system.
But the insider said, "There is no proof that Gabe is abusing the system! He does still do modeling jobs. But it's hard for him to pursue full-time work because he has joint custody of Nahla. There have been numerous modeling gigs Gabe has turned down simply because of the travel involved."
Under family law guidelines, the child support payments Aubry gets from Berry were calculated by a formula commonly used in California.
The formula assesses each parent's wages, tips, commissions, bonuses, rental income, and then comes up with a total income from each. The time the parent spends with the child is factored in, and then that sets the amount.
Under terms of Berry and Aubry's agreement , she was determined to be the primary breadwinner and earns "substantially more money," than her ex, according to the source.
But despite the looming fight, "The continued focus of Gabe's world will always continue to be Nahla," the source said. "He has very good lawyers working on the case, and will let it play out in court."
Whose side are you on? Let us know in the comments!