Words 'Have A Power To Hurt,' Sorrowful Paula Deen Says While Plugging Her Digital Network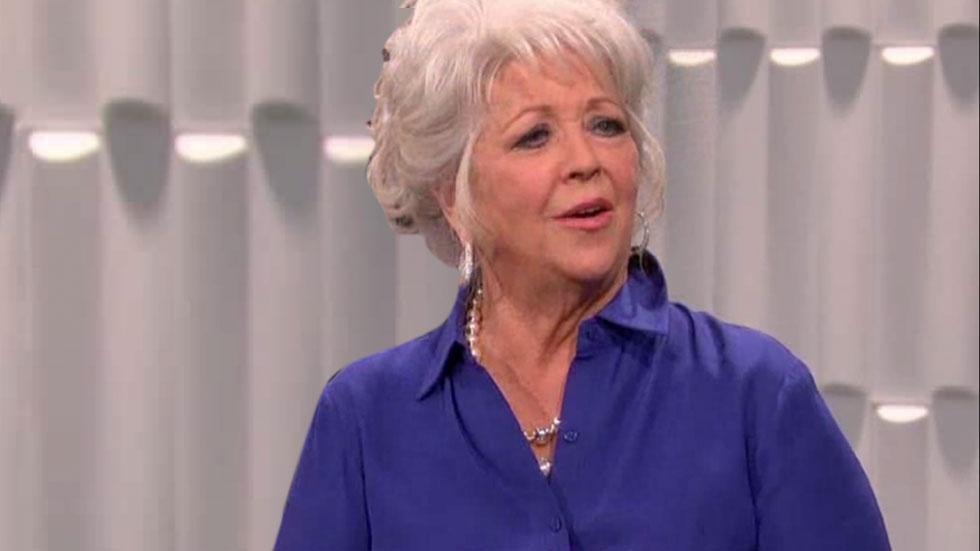 Paula Deen's mea culpa media tour continued Thursday, as the 67-year-old, speaking with E! news, stated the main lesson she's learned throughout the trials and tribulations of last year's racism scandal was that "no matter how old words get, they have a power."
The ousted Food Network star, speaking with E!'s Jason Kennedy and Catt Sadler, said that words "have a power to hurt and they have a power to make people happy; our books, our books are full of words, I found out that they can be very powerful and that they can hurt."
Article continues below advertisement
The embattled chef said that despite the racially-offensive digs she admitted to saying, she felt very little backlash from fans in person.
"I have never had anyone come up and say anything unkind to me — not one time.
On the contrary, Deen said, she received an influx of supportive letters she said she "gathered strength from."
"Some of them would have their phone numbers on there and I'd call them," she recalled. "So I'm calling them, and of course they'd think I was pranking them, and I'd say, 'Well, ask me something personal, that only I would know.'"
She said that her return to show business, with her new online Paula Deen Network, is all thanks to her supporters.
"My five million friends out there changed the course of our lives," she said, noting that her fans rolled out a red carpet — not retire.
"And the majority said they wanted me to go digital."