Exclusive
Did N-Word Scandal Destroy Paula Deen's Legacy? Find Out Why Museum Dedicated To TV Chef Is STILL On Hold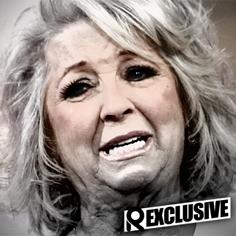 Disgraced TV chef Paula Deen may have gotten a fresh start when an investment company decided earlier this year to launch her $75 million comeback from the disastrous N-word scandal. But those around her haven't been so lucky. RadarOnline.com has exclusively learned that a Paula Deen museum, which has been in the works in her hometown of Albany, Georgia for more than a year — and that the butter-loving 67-year-old has informally endorsed — is now at a standstill since she's turned control of her name over to private-equity firm Najafi Companies.
Article continues below advertisement
"Paula can't make a lot of decisions until she goes to the new company that invested in her," Albany City Commissioner BJ Fletcher, who's working on the project with Deen's ex-husband, Jimmy Deen, told Radar. "Every time Paula gets in front of someone the first thing that they do they say don't talk to the media."
"Everything was put on hold because she was under contract and once you're under contract it looks like they bought all rights to her. So they bought all the rights to any decisions that she's going to make," added Fletcher. "Now, as a business owner, I'm ready to make some decisions."
Fletcher, who purchased Deen's childhood home as the site for the museum for $38,000 last year, has tried to meet with the former Food Network star in the hopes of making final decisions to no avail.
But she wants to move forward with or without the chef on board.
"I'm the sole owner. I can pretty well what I want to do with it," she said. "I didn't buy it for my health. Something is going to be done."
Article continues below advertisement
For now, it has been decided that it will be known as the Paula Deen and Family Museum.
"Funding has never really been an issue. But that needs to be finalized," added Fletcher. "The biggest thing now is do we want to turn it over to the family or do we want to be a private foundation or a nonprofit."
Fletcher says she's going to reach out to the Najafi firm to ask for their sponsorship, but if in three weeks there are no decisions made she'll have to move forward with her own plans, which include relocating the home to downtown Albany, where the businesswoman sees Deen's name as a big draw.
"We have always known that we were going to have to relocate the home. That was always a given because it is in a part of the city where you would not attract tourists," she said.
But Deen's infamous name can't be the only attraction.
"Could you do just a Paula Deen museum? No. After a while people are going to get tired of seeing it," said Fletcher. "But I want to incorporate a lot of local entrepreneurs. I want to do a Paula Deen museum and a farmers market and let the locals sell their products."
Article continues below advertisement
"We can do a kitchen and do it to where we can get some local people in the culinary field with a dream to use the kitchen and tours come in," she continued. "There are endless things we can do if it's done right."
Only, Deen's official blessing may not come fast enough.
"Does it tie me up that I haven't spoken with Paula Deen and her people? The Paula Deen Museum might be tied up. But the private sector isn't tied up," she insisted, adding that she can even sell her products just "as good" as Walmart.
"I'm going to do everything I can to reach out to her," said Fletcher, "but life goes on."