Lean Cuisine! Paula Deen Ditches Her Own Fattening Recipes To Shed 30lbs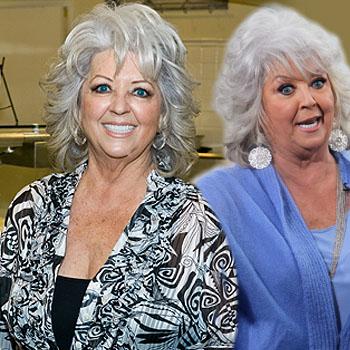 Paula Deen has attracted criticism for the high amounts of salt, fat and sugar in her recipes. And the debate around the controversial southern chef intensified after she went public with her type two diabetes diagnosis earlier this year and then went on to sign a deal to promote medication for the condition.
Many saw it as gross hypocrisy to make money shilling a medication while promoting the kind of gluttonous diet that can lead to obesity; which is a huge causal factor in developing the disease.
Article continues below advertisement
Now, the Queen of Southern Cuisine has revealed she has lost 30 pounds as she tries to get into shape following the diagnosis.
Deen has always advocated butter-heavy, indulgent recipes but is now adapting to healthier and low calorie fare.
Talking about how much she has lost during an interview with ET's Nancy O'Dell, she said: "It's probably around 30 pounds."
This means that favorite snacks like deep-fried cheesecake, fried butter balls and Krispy Kreme pudding are now in her past.
The 65-year-old said: "Small changes can add up to big results. I'm redoing the way my plate looks. I'm doubling up on salad or vegetables and putting smaller portions of carbs and all that. I try to walk thirty minutes a day."
But Paula said she still misses her old treats, which she now enjoys in moderation. She said: "It is tough, let's be honest. Absolutely, and once in a while you can eat two biscuits - you just can't do it every day three times a day."
Article continues below advertisement
Deen's diabetes diagnosis sparked a fierce debate after it was announced in January, with her arch rival, Anthony Bourdain, quipping: "Thinking of getting into the leg-breaking business, so I can profitably sell crutches later."
Bourdain had been a long time critic of the food Deen promoted, saying she is "the most dangerous person to America who's proud of the fact that her food is f------ bad for you."