Celebrity Chef Paula Deen Has Diabetes - And A Drug Endorsement Deal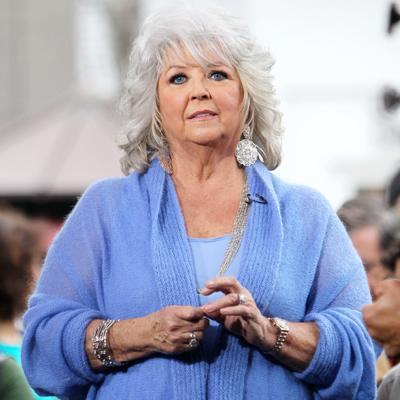 By Debbie Emery - RadarOnline.com Reporter
Famous for her deep-fried chicken and decadent Southern desserts, celebrity chef Paula Deen is about to reveal that will no longer be able to indulge in her favorite calorie-laden cooking because she is suffering from diabetes.
The Food Network star was trying to keep her ailment a secret due to the criticism she has gotten for her decadent dishes, but recently sealed a multi-million dollar deal with a pharmaceutical company Novartis to endorse the drug she is taking to ease her condition so is ready to come clean, reported The Daily.
Article continues below advertisement
The 64-year-old chef from Albany, Georgia, who has been slammed by health groups for the high amounts of fat, salt and sugar in her dishes and for even including cheesecake for breakfast in her children's cookbook, Lunch-Box Set, has Type 2 diabetes, which is associated with fatty foods and obesity.
Last August, No Reservations host Anthony Bourdain called Deen "the worst, most dangerous person to America" and said she should "think twice before telling an already obese nation that it's OK to eat food that is killing us."
True to form, the menu at her Savannah, Georgia restaurant The Lady & Sons includes such gut-busting offerings as pulled pork, meatloaf sandwich with mayonnaise, mac and cheese, Southern fried chicken, peach cobbler and gooey butter cakes.
It seems that even one of her sons, Bobby Deen, understands the health dangers of Paula's creations, as he launches a new show on the Cooking Channel called Not My Mama's Meals, which offers healthier alternatives to Southern favorites.