Adele's Shocking Slimdown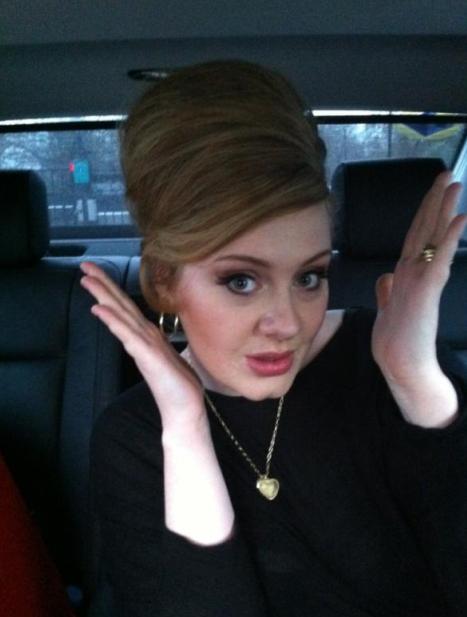 Adele is set to win big at the Grammy Awards this February, but she's also planning to lose — a lot of weight — before the big gala.
Insiders say the 23-year-old has already dropped 25 lbs. and is hoping to shed even more.
"She's finally caved to weight pressure," a source tells Star. "Adele always swore up and down that she was comfortable in her own skin, but she's only human. She wanted to sex up her image a bit. And she thinks she'll get even more fashion and acting offers if she shaves off a few pounds."
Article continues below advertisement
Plus, the source says, a recent health scare has persuaded her to clean up her act. After undergoing emergency vocal cord surgery in November, "doctors suggested that less junk food and more exercise would be the all-around right thing — for her health, her stamina, even her vocal range," the source explains.
So, while taking time off to recuperate, Adele has gotten into Pilates, power-walking and healthy eating, the source says. At this rate she'll be more than ready to shine at the Grammys — and for her rumored March cover of Vogue.
"Adele really wants to wow when she steps out again at the Grammys," says the source. "And by the look of things, that's definitely going to happen."