Exclusive
Paula Deen Was Praised In Letter By Woman Who's Now Suing Her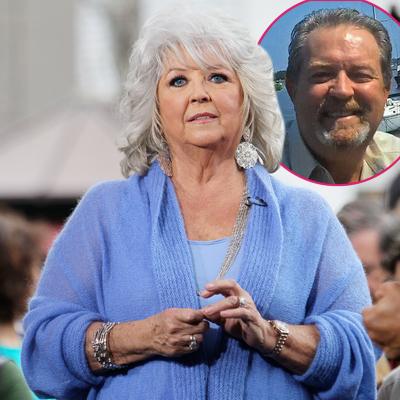 Article continues below advertisement
As we reported Lisa Jackson filed the lawsuit March 6 in Georgia against Paula Deen Enterprises, claiming a shocking pattern of alleged racism, including the use of the 'N word', sexual harassment and infliction of emotional distress and assault while working at Uncle Bubba's Oyster House.
DOCUMENTS: Read The Explosive Lawsuit Against Paula Deen Enterprises (WARNING OFFENSIVE LANGUAGE)
Deen's attorney filed a formal response to the lawsuit, asking for the entire lawsuit to be dismissed and included a letter that Lisa Jackson sent to Deen on May 27, 2010. The letter could be the smoking gun in the case because Jackson praises Deen and Bubba and boasts about how much she loves working for the first family of Southern cuisine.
The letter outlined Jackson's proposal to turn Uncle Bubba's Oyster House into a special event venue for weddings, tours, luncheons and holiday parties.
In it, Jackson gushes, "When I came to work for this company as a person, I felt hopeless. I needed something, some opportunity that could provide me hope as an individual, as a woman, to make it on my own....I was stuck in an unhappy marriage because I had no other options....When I started working for Bubba, he gave me an opportunity that allowed me, over time, a freedom I have never experienced. He allowed me, for once in my life to take care of myself and for once have faith in myself as a person and as a woman to know that I could do it on my own...Since then, I have been given opportunities that I never thought possible, all because of you and Bubba."
Article continues below advertisement
Jackson resigned just two and a half months after writing the effusive letter according to the lawsuit, because management did nothing about her complaints of sexual harassment and other complaints she had.
EXCLUSIVE DOCS: Judge Denies Paula Deen's Request For A Gag Order
Deen recently suffered a legal setback when a judge denied her lawyer's motion for a gag order.
The shocking lawsuit has blockbuster allegations including one in which Jackson states that she was appointed by Deen to handle the catering and staff for Bubba's wedding in 2007, and she asked Deen what the servers should wear: "Well what I would really like is a bunch of little n***ers to wear long-sleeve white shirts, black shorts and black bow ties, you know in the Shirley Temple days, they used to tap dance around," Jackson alleges Deen told her. "Now, that would be a true Southern wedding wouldn't it? But we can't do that because the media would be on me about that."
Another alleged racist incident listed in the lawsuit: "In the presence of Ms. Jackson and Uncle Bubba's restaurant manager and a vendor, Bubba Hiers stated they should send President Obama to the oil spill in the Gulf of Mexico so he could n***er-rig it."
Deen says in court docs that Jackson attempted to extort her for $1.25 million dollars. "Prior to the filing of this suit, Jackson repeatedly threatened to assert scurrilous claims publicly in the press unless huge sums of money were paid to Jackson and her counsel, which demand was refused. Jackson's suit should be dismissed, for among other reasons, on equitable grounds on the basis of clean hands."
Article continues below advertisement