Paula Deen's Publicist Quits Over Diabetes Drug Endorsement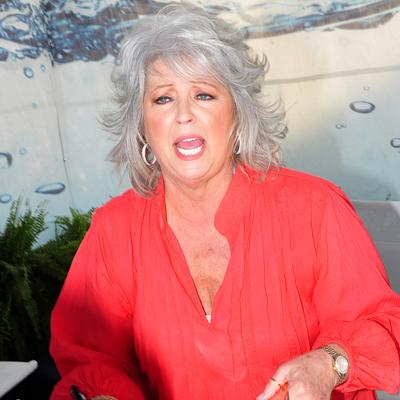 The controversy swirling around Paula Deen continues, as Nancy Assuncao, the celebrity chef's publicist of six years, resigned last month over Deen's decision to put her name on a diabetes drug called Victoza.
"I couldn't understand why they thought this was really good for the brand," the Philly-based Assuncao, who put in her resignation in October, told the NY Post. "I've been in this business for 34 years, and I just didn't see it."
Article continues below advertisement
Last week, Deen publicly confirmed she has Type 2 Diabetes -- a story the National Enquirer first broke last April! In making her announcement, Deen revealed she kept her condition secret for three years and also said she was now a paid spokesperson for a diabetes drug -- a fact that has infuriated her critics.
A source told Fox News that Assuncao "strongly disagreed with Deen's dramatic turnabout, after years of promoting fatty foods, to announcing she has a deal with a diabetes drug company and will be promoting lighter food and 'diabetes in a new light.'
"While Paula did tell some people at her live appearances about her diabetes, she certainly didn't talk about it on her show," the source continued. "Nancy disagreed with Paula's plan to be a drug-company spokesman and challenged her decision. But this wasn't a battle Nancy felt she was going to win. She couldn't be part of it."
Assuncao said Monday, "If you don't believe in what your client wants to do, it's your business to leave."