Exclusive
Paula Deen 'N Word' Lawsuit Plaintiff Has Checkered Financial Past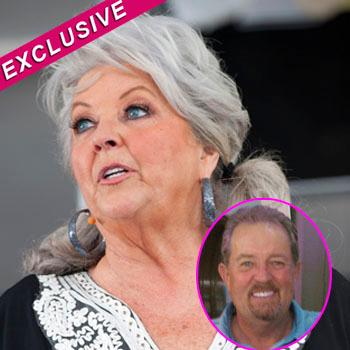 By Amber Goodhand - RadarOnline.com Reporter
UPDATE: Lisa's attorney tells us the tax liens were her ex-husband's due to underestimated quarterly taxes and got tied to her because of their marriage and joint tax returns. Lisa's ex takes full responsibility for the taxes that were owed during their marriage, and a payment plan with automatic transfer to the IRS was arranged to repay the amount owed.
The woman who filed a lawsuit against Paula Deen and her brother Bubba Hiers has a checkered financial past riddled with tax liens, RadarOnline.com has exclusively learned.
Article continues below advertisement
Lisa Jackson, 48, has owed a total of $63,948 in both Georgia state taxes and federal taxes with the IRS dating from 2001 to 2005.
While some may argue this makes her appear as a disgruntled employee looking to cash in on Paula Deen Enterprises, nearly all of the tax liens have been released or settled.
On March 5, Lisa filed a lawsuit in Savannah, Georgia, claiming of a shocking pattern of alleged racism, including the use of the N word, sexual harassment and infliction of emotional distress and assault while holding her General Manager position at Uncle Bubba's Oyster House.
Lisa's attorney, Wesley Woolf, told us they expect many former employees to come forward as witnesses to prove her case, but that current employees will not come forward out of fear.
In the lawsuit, Lisa chronicled an incident in which Bubba makes a racial slur against President Barack Obama.
"In the presence of Ms. Jackson and Uncle Bubba's restaurant manager and a vendor, Bubba Hiers stated they should send President Obama to the oil spill in the Gulf of Mexico so he could n***er-rig it," the lawsuit says.
Article continues below advertisement
But Bubba wasn't the only one to use the N word according to Lisa, who says it slipped out of Paula's mouth too when they were discussing catering and staffing for Bubba's 2007 wedding.
"Well what I would really like is a bunch of little n***ers to wear long-sleeve white shirts, black shorts and black bow ties, you know in the Shirley Temple days, they used to tap dance around," Lisa alleges Paula told her.