Paula Deen On 'SNL'?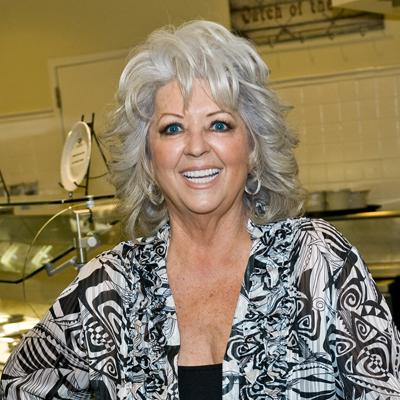 Embattled celebrity chef Paula Deen has a plan to patch up her image — host Saturday Night Live!
The butter-loving TV chef is under fire for misleading the public over her diabetes diagnosis as well as a sexual harassment lawsuit. But Paula believes that an appearance on the sketch show could boost her reputation.
"She wants to reach out to a younger, hipper audience," says an insider. Even after SNL's merciless sketch about her, Paula's eager to make an appearance.
Article continues below advertisement
"I never miss an opportunity to laugh, even if it's at myself," said the foodie, who sent a huge basket of cookies, cupcakes and pastries to SNL honcho Lorne Michaels. "I want to be on Saturday Night Live so bad I can hardly stand it. I think it would be a hoot!"