Paula Deen's Restaurant Nightmares! 'Old Food Buildup,' 'Soil Deposits' & Other Horrors Health Inspector Found At Her Family's Savannah Spots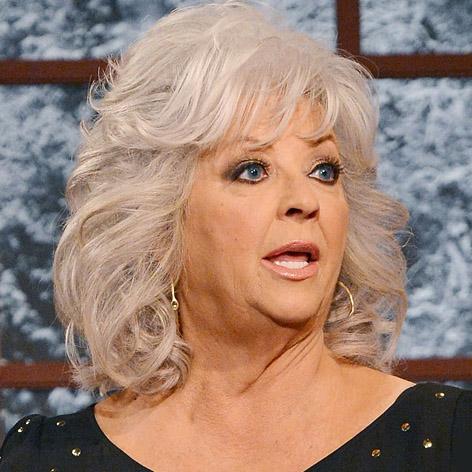 With countless cookbooks, food shows, and restaurants to their name, Paula Deen, her brother Bubba Deen, and her sons Jamie and Bobby Deen have proven that cooking talent runs in their family. But unfortunately, so do health code violations! RadarOnline.com has exclusively uncovered a history of violations at both Paula's Savannah restaurant, Lady & Sons, and her brother, Bubba's spot, Uncle Bubba's Oyster House. What inspectors found will shock you!
Article continues below advertisement
Just a few weeks ago, Bubba's was slapped with a "B" grade and a score of 83 -- just 4 points above a "C" -- on February 7, 2013. According to state public health records viewed by Radar, the restaurant was cited for having inadequate hand washing facilities and improper cold holding temperatures.
READ: The Health Inspector Reports Deen Doesn't Want You To See!
Specifically, an inspector wrote, "Hand sink used as a dump sink. Repeat violation. .. Observed potentially hazardous food cold held at greater than 41 degrees."
According to the inspector, even just the former represented a "known risk factor for food borne illness."
Things had not been much better at the restaurant's previous inspection on June 20, 2013, when it racked up just 84 points and a "B" grade.
The inspector's extensive comments noted "no soap or paper towels located at hand washing sink … dirty knife magnet holder … old food buildup on shelves in coolers that dries and falls onto food below … observed build-up of food debris, dust or dirt … and dirty dumpster areas."
Article continues below advertisement
TV chef Paula has typically fared better with inspectors than her brother, but her restaurant Lady & Sons hasn't been without violations. At the most recent inspection on February 2, 2014, the inspector noted that "Salad bar/buffet plates/bowls were not properly protected or inverted to prevent contamination," and there were "no chemical sanitizer strips available for testing the sanitizer containers." Those were minimal violations, and the restaurant got a respectable score of 98 and "A" grade.
But it wasn't always that way. As recently as 2012, Lady & Sons racked up several violations, including "food-contact surfaces encrusted with grease and/or soil deposits," "hand wash sink not accessible for employee use at all times," "grit cakes found stored in walk-in cooler uncovered and subject to contamination," and more. Employees were also cited for improper personal cleanliness.
All told, that added up to a score of 89, or "B."
Would you eat at one of the Deen family restaurants? Why or why not? Let us know in the comments!