Exclusive
Paula Deen's 'I Is What I Is' Defense Is Punchline From A Notorious Racist Joke!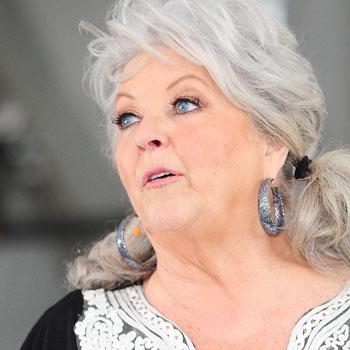 She can't catch a break.
A tearful Paula Deen went on TODAY Wednesday morning to defend herself against allegations that she's a racist. "I is what I is and I'm not changing," the queen of southern cuisine told host Matt Lauer.
But as RadarOnline.com has learned -- whether she knew it or not -- the "I is what I is" line is the punchline to a notorious racist joke titled 'Black Or White God?'
The joke, according to website LOL Jokes, goes like this:
Article continues below advertisement
There was a black guy and a white guy.

They were debating over whether god was white or black.

The white guy said that there was only one way to find out and that is to

pray.

So they go up on a hill and they pray, and pray, and pray.

Finally they hear a voice say, "I am what I am."

The white guy jumps up, and says, "Aha, I told you he was white."

The black guy jumps up and says, "What do you mean? That didn't prove

anything."

"Yes it did. Because if he was black he would've said I is what I is."
Deen, 66, has lost her gigs with the Food Network, Smithfield Brands, Walmart and Caesars Entertainment since it emerged she admitted using the N-word in a deposition held as part of a sex and racism lawsuit.
Lisa Jackson, the former general manger of Uncle Bubba's Seafood and Oyster House in Savannah, Ga., sued Deen and her brother Earl 'Bubba' Hiers for $1.2 million in 2012, claiming he sexually harassed her for five years, frequently used the word n*gger, referred to President Obama as a 'n*gger' and watched pornography on work computers.
In light of this latest revelation, we've got to ask -- is Deen racist or not? Sound off in the comments below.