Exclusive
Paula Deen Blocking The Release Of Videotaped Deposition During Which She Admits Using 'N Word'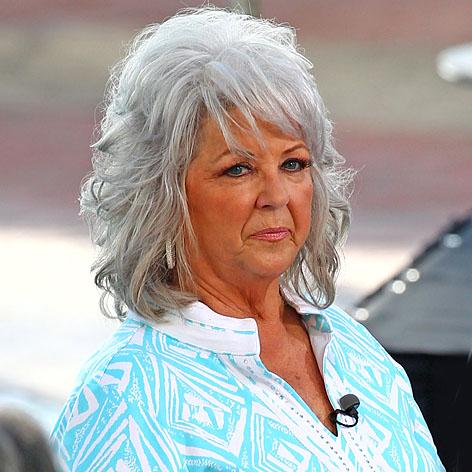 Paula Deen made her career on television, but here's one on-camera moment she doesn't want you to see.
On Friday, she skipped a planned appearance on the TODAY Show, only to release three awkward video apologies. Now, her team is trying to stem the damage by blocking the release of the video recording of her admitting to the use of the 'N' word, RadarOnline.com can reveal.
"Paula and her brother, Bubba Hiers cannot envision any purpose behind filing the videotape other than to provide for the dissemination of the video to the media," her lawyers complained in court documents, obtained by Radar.
Article continues below advertisement
As a result, the case and its explosive piece of evidence has gone into lockdown.
The Savannah Federal Court Clerk will allow members of the public to view the deposition, but not copy it, RadarOnline.com has learned. Though third parties are legally permitted to do so, court officials are referring the matter to the court reporter who repaired the video, Tom Crites International.
"We do not sell testimony of anyone to a nonparty," a rep for Tom Crites tells RadarOnline.com. "Paula's lawyers and the other side have it, and it would have to come from them …"
And while plaintiff Lisa Jackson's attorney has agreed to release the video to any party, 66-year-old Paula and her team still refuses to consent to the release.
This is not the first time that Paula's team has tried to prevent damaging footage of her from seeing the light of day.
In April, they were found in contempt of court after refusing to comply with a court order to release a "blooper reel" of Paula making crude comments.
Her lawyers "have simply ignored requests to release the tape, often not responding," Jackson's attorney charged in a court filing. "As such, there can be no conclusion that can be reached other than that the defendants are in willful contempt, constituting both civil and criminal contempt of the court's order."