Like A 'Death In The Family' – Paula Deen Talks Career-Ending Racial Slur Scandal Ahead Of Digital Network's Launch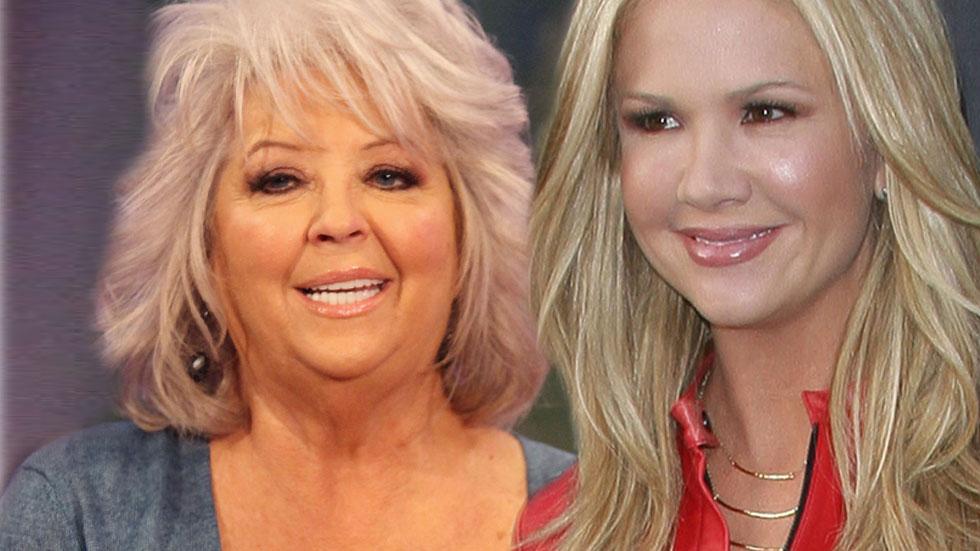 Initiating her comeback into the cooking world, Paula Deen sat down with her sons and Entertainment Tonight's Nancy O'Dell to discuss her career and the racist scandal that ultimately destroyed it for a period of time.
Having to close her restaurant and cease almost all television appearances, the southern chef has opened up about the racial slur that took her down and how she felt while trying to overcome it.
Article continues below advertisement
"My darkest moment was when I had to face the fact that I had hurt people," Deen reveals.
The chef, best known for her excessive use of butter, admits to suffering from agoraphobia, the extreme fear of public spaces and crowded places.
"It got bad. I went on a 20-year ride with agoraphobia, from the time I was 20 to the time I was 40," she admits. "I knew that if I was not careful, that I could slip right back into that."
Talking in her Savannah, GA home, the former Food Network star compared her racial slur scandal – she admitted to using the N-word in a deposition – to a "death in the family."
"I know that when you lose a family member that there's certain emotions you're going to go through: loneliness, sadness, self-pity certainly is one of them, desertion is one of them, fear is another one…You got to experience all of those emotions," she says. "I had to give a very heartfelt, 'I'm sorry, I'm so sorry' and then I had to forgive myself. When I did that, then I could get in the wagon and we could all move forward."
And moving forward she is. The 67-year-old chef is launching a new online network that will allow users to access Paula and her southern home cooking. The network launches Sept. 24, 2014. Deen and her new digital presence purchased the rights to all of her former Food Network shows, including episodes from her 13th season that never aired because of the scandal, according to reports.