Paula Deen LIED: Told TODAY Show She Used 'N' Word Only Once, But Admitted Under Oath She Used It More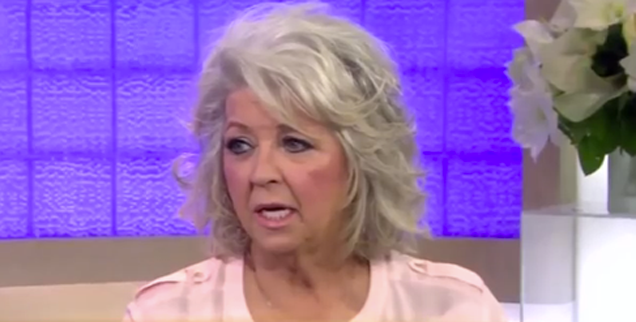 In her long-awaited appearance on the TODAY show Wednesday, celeb chef Paula Deen lied about the amount of times she's said the N-word, telling Matt Lauer she's only said it once -- after admitting to using it multiple times in the deposition she gave in an ongoing lawsuit with an ex-employee.
On TODAY, she told Lauer the sole time she uttered the phrase was after she was robbed at gunpoint in 1986.
Article continues below advertisement
"The day I used that word it was a world ago. It was 30 years ago. I had had a gun put to my head because the man that had the gun to my head was my customer at the main office …"
Lauer chirped in, "Only that one time in the bank with a robber?"
Deen, 66, confirmed it, adding, "I have never ... they asked me in all of my 66 years on earth had I used it. ... I answered it truthfully. It's just not a part of who we are."
Paula's only problem is the deposition she previously gave -- when she admitted, in different instances, to using the phrase more than once.
In her deposition, when asked if she'd ever used the word since them Deen said, "I'm sure I have, but it's been a very long time."
In another excerpt from her deposition, Deen admitted to using the N-word "maybe in repeating something that was said to me … probably a conversation between blacks. I don't know.
Article continues below advertisement
"But that's just not a word that we use as time has gone on. Things have chanced since the 60s in the south. And my children and my brother object to that word being used in any cruel or mean behavior."
When the chef was asked for an example of a way she used the racial slur -- not in a cruel or mean way, as she stated -- Deen said, "We hear a lot of things in the kitchen.
Watch the video on RadarOnline.com
radar_embed service=5min.com src="http://pshared.5min.com/Scripts/PlayerSeed.js?sid=1126&width=570&height=351&playList=517835079&sequential=1&shuffle=0"
"Things that they -- that black people -- will say to each other," she said. "If we are relaying something that was said, a problem that we're discussing that's not said in a mean way."
In the TODAY appearance, Deen flatly denied she's a racist, saying, "I believe that … every one of God's creatures is created equal. I believe that everyone should be treated equal, that's the way I was raised and that's the way I live my life."