Howard Stern Defends Paula Deen: 'Why Is She Losing Her Job?'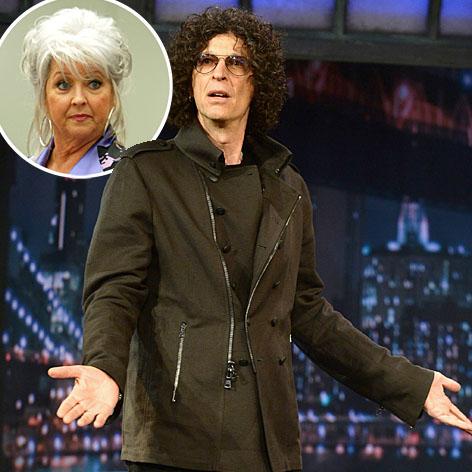 Howard Stern has made a living off of his shocking opinions, but his latest might be the most jaw-dropping yet. During his radio show Monday, Howard launched a long monologue defending Paula Deen's use of the 'N' word, even asking, "Why is she losing her job?"
"I have never used racial slurs in my personal life," Howard said.
"It was something in my family that we didn't do. But I know white people and I know black people … racial slurs were thrown around by every racial group. I mean, are we really gonna say that if someone takes the stand and admits to using the 'N' word and is being honest … I'm just wondering … Why is she losing her job?"
Article continues below advertisement
"I mean, I guess she said the 'N' word," he continued. "A thousand years from now, archaeologists are not going to even know what the 'N' word means."
Howard then proceeded to play -- and mock -- the insincere video apologies Paula released on Friday.
He also played her 2012 interview with the New York Times, in which she said her black friend was darker than a blackboard.
Clearly shocked, Howard then appeared to mend his ways a bit, saying that Paula was so racist, she should open up for comic Lisa Lampanelli, who said in February that she wouldn't stop using the 'N' word in her act.
"I've played every comedy club and every theatre across the country for the last 25 years and seen a lot of audience members from different ethnic persuasions," Lisa said at the time. "I have been using these words since I started in comedy and guess what, people? I won't stop anytime soon, just because your a** is up on Twitter. I have always used in my act every racial slur there is for Asians, blacks, gays, and Hispanics. To me, it's acceptable if the joke is funny and if it is said in a context of no hate.""