Roller Coaster Romance Headed Up? 'Teen Mom 2′ Star Leah Messer Tells Jeremy Calvert, 'I Love You,' During Tense Times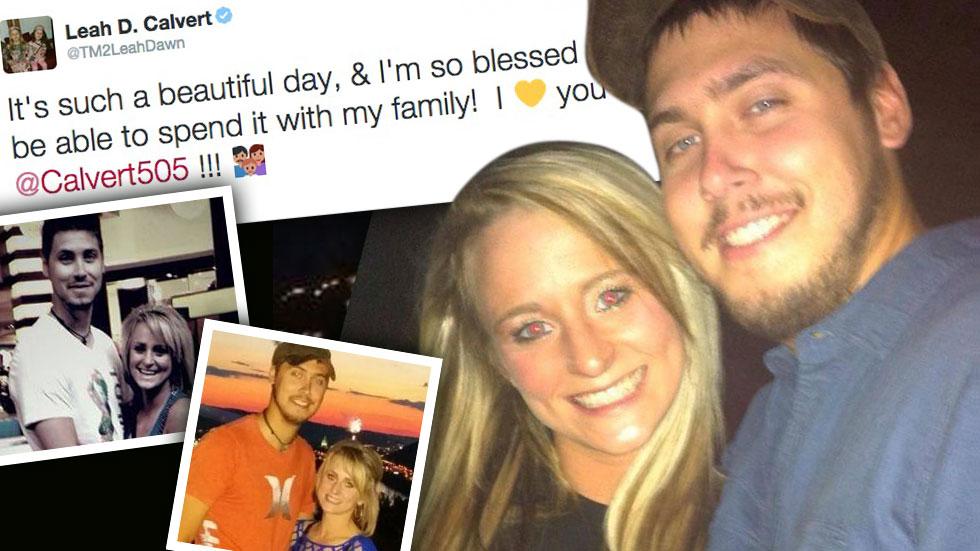 Leah Messer's marriage to Jeremy Calvert remains a roller coaster ride.
Days after Calvert tweeted an image of his packed-up belongings, hinting to a split, the Teen Mom 2 star on Monday tweeted sweet nothings to her husband.
"It's such a beautiful day, & I'm so blessed to be able to spend it with my family!" the West Virginia native, 22, wrote. "I love you @Calvert505!!!"
Calvert, 25, did not respond.
Article continues below advertisement
The upbeat tweet comes after weeks of rumors the reality TV relationship is on the rocks, after multiple reports linked Messer to ex boyfriend Robbie Kidd, who exclusively denied the reports to RadarOnline.com.
"Nothing has happened between Leah and I; I am currently dealing with my own family issues," Kidd told RadarOnline.com Oct. 20.
But Calvert wasn't buying his story, sarcastically tweeting that Messer "made a great choice," and re-tweeting followers who shared similar sentiments, taking his side in the marital spat. (One wrote, "People need to realize what they have before it's gone.")