Exclusive
More Problems For Leah Messer! 'Teen Mom 2' Star & Husband Jeremy Calvert Hit With A $10K Tax Lien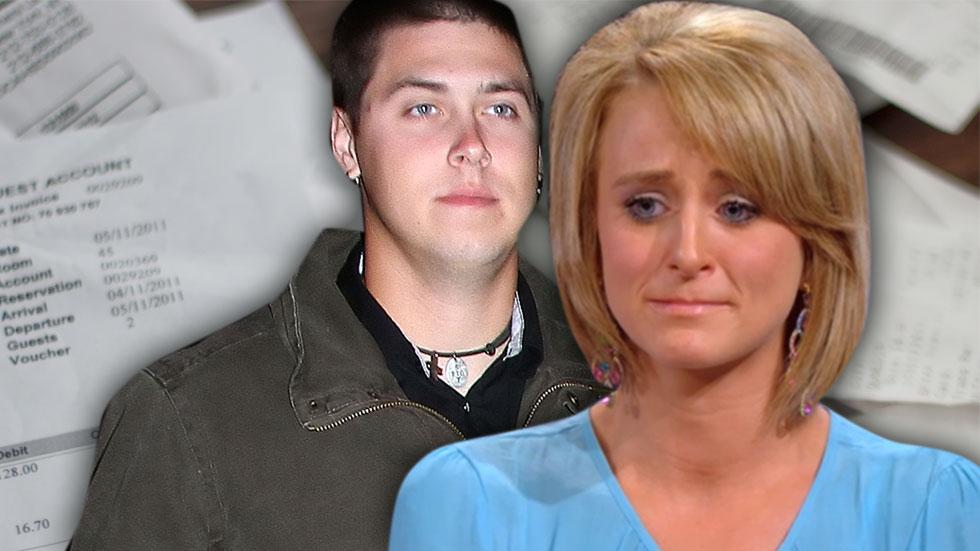 Leah Messer has had a rough year dealing with expensive medical bills that have come with raising her daughter Aliannah Simms (who suffers from an incurable form of muscular dystrophy), her own admitted pill-popping, a nasty custody war with her ex-husband, , and recent accusations by her current husband, Jeremy Calvert, that she cheated on him with her ex boyfriend, Robbie Kidd. But now, RadarOnline.com can reveal that the couple's money troubles were so bad at one point, the state had to step in and slap them with a lien!
Article continues below advertisement
According to documents obtained by Radar, on March 31, the couple was slammed with a major tax lien from the state of West Virginia for the amount of $10,598.
While the lien was paid off on May 7, Messer later admitted to struggling with other bills stacking up on her plate from her daughter's medical expenses.
"It's stressful because insurance doesn't cover the whole cost," Messer said. "One bill alone was $20,000."
On top of that, reports surfaced this week that Messer has allegedly been spending up to $600 per week on dangerous narcotics including Vicodin, Lortab, Percocet and Oxycodone.
"She's picked up 30 to 40 pills at a time from me," a source claiming to be the Teen Mom's drug dealer told In Touch. "Leah has been getting high for years."
"I've seen Leah pop a handful of pills, chew them like they were candy and swallow them," an unnamed relative told the magazine.
To make the situation even worse for Messer, rumors have surfaced that Calvert is planning on filing for divorce — and that her ex, Simms, may hold an emergency hearing in the middle of their custody battle to make sure their daughters, Aliannah and Aleeah, are "safe and cared for," according to a source.