Leah Messer Reveals Financial Struggles Because Of Ali's Muscular Dystrophy: 'One Bill Alone Was $20,000'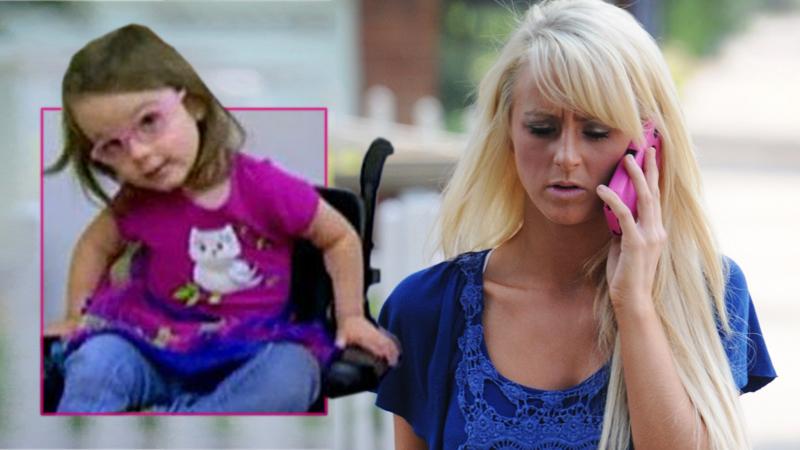 Teen Mom 2 star Leah Messer has had her fair share of struggles with raising her daughter Aliannah Simms, who has been dealing with an incurable form of muscular dystrophy. Now, Messer is opening up for the first time bout the financial hardships she, her current husband Jeremy Calvert and Ali's father Corey Simms are dealing with in the face of Ali's expensive medical bills.
"It's stressful because insurance doesn't cover the whole cost," Messer said. "One bill alone was $20,000."
Article continues below advertisement
But financial pains aren't the only issue facing this family.
Messer is now starting to handle Ali's questions and statements about her condition.
"The hardest thing is when Ali looks at me and says, 'Mommy, my legs hurt,'" she admitted. "I know there is nothing I can do about it. It's tough for me."
And Ali's disease is only going to get worse.
"She's going to fall more, and emotionally she's going to get hurt," Messer said.
But despite the hard times, the mother of three tries to remain brave for her 4-year-old.
"We try and build up her self-esteem by telling her that every time she gets up from a fall it means she's stronger than before," Messer said.
And Messer is determined to help her daughter succeed.
"She's going to be the happiest girl," Messer said. "I don't care what I have to do to make it possible, I will never give up fighting for Ali."