Exclusive
Leah Messer's 'Other Man' Speaks Out! Robbie Kidd Denies Affair With Married 'Teen Mom' Star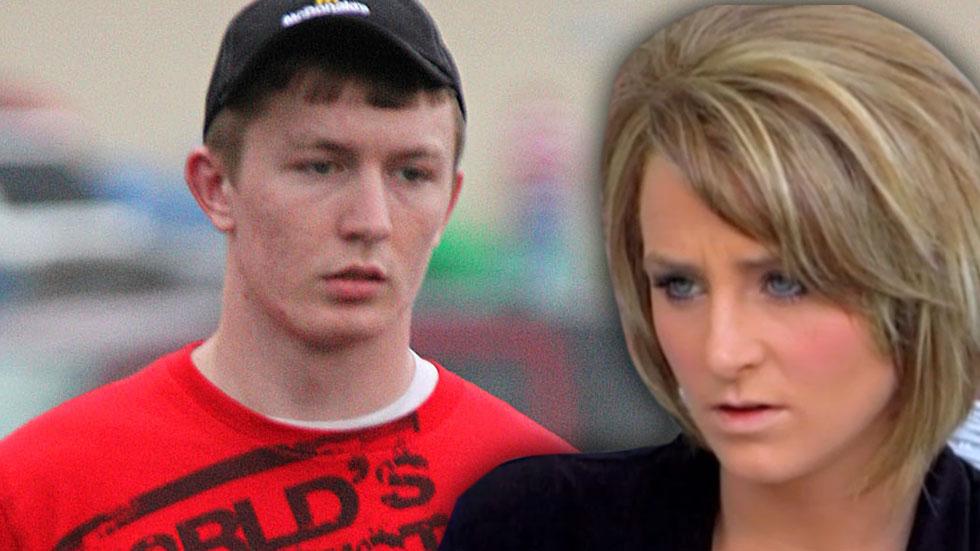 First, Leah Messer took to Twitter to deny her husband Jeremy Calvert's accusations that she cheated on him with an ex. Now, the man in the middle of the drama, the 22-year-old mother of three's former boyfriend, Robbie Kidd, is setting the record straight exclusively with RadarOnline.com.
"Nothing has happened between Leah and I," the Charleston, West Virginia native insists.
Plus, Kidd says, he's already embroiled in his own drama.
Article continues below advertisement
"I am currently dealing with my own family issues," Kidd, who recently split from the mother of his infant daughter, tells Radar, adding that he has "no idea" where the rumors started. "Hard to tell around here."
However, Kidd has been guilty before: Messer infamously confessed to cheating on first husband Corey Simms with her former fling just a week before their October 2010 wedding. (The couple split just six months later.)
Pipeline engineer Calvert, 25, blasted his wife on Twitter Friday morning, claiming she hooked up with Kidd under his nose.
"Well that was a surprise kinda u did it to Corey and now me with the same person good job slut," he posted before deleting his slew of angry texts hours later.
"I never cheated on my husband and he knows that," Messer responded later that afternoon. "There was a rumor and he believed it but it's ok."
It looks like Calvert may have calmed down over the weekend, as he posted a photo of his new tattoo, the word "Faith" on his forearm, on Saturday.
Do you believe that Leah didn't cheat? Sound off in the comments.